Latest
Photos Of This Massif In Southern Saudi Have Taken Over Instagram And It's Easy To See Why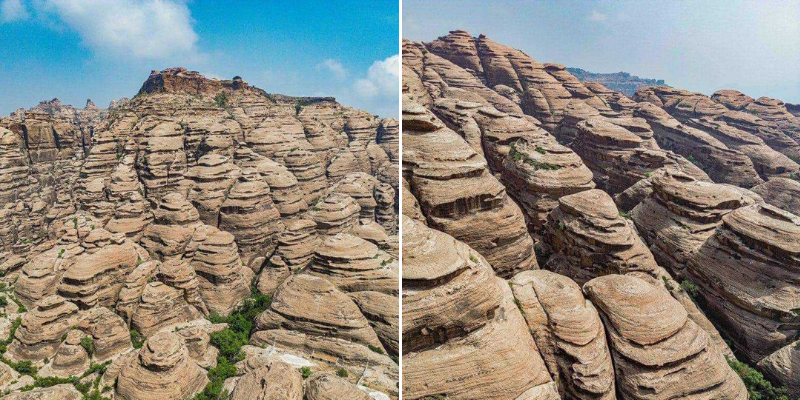 The wonders of southern Saudi that IG keeps throwing up every now and then just never stop. One of the latest that's being widely shared is of a massif (that's a group of mountains) called Jabal Al-Qahar.
That's a pretty weird name because it roughly translates to "Struggle Mountain." Struggle or not, the peaks here are a thing of beauty.
Located about 80km to the northeast of Jizan, you'll have wallpaper-worthy sights to take in almost everywhere you look.
View this post on Instagram
Don't get too close though; the massif drops straight into an ancient valley below.
View this post on Instagram
It's almost like you're not in Arabia.
JABAL AL QAHAR ,Al-Reith
Governorate ,South of #SaudiArabia

or "mountain of frustration," Jabal al Qahar is a remote plateau in the Asir mountains of Saudi Arabia. It reaches some 2,000 meters above sea level, and until a new road was completed in recent years, pic.twitter.com/r50ghDJEEJ

— Awwad Alotaibi (@awwadsalotaibi) September 27, 2022
It's a long journey here, but you're surely in for an epic trip.
Jabal Al Qahar, Saudi Arabia. One of our all-time favorite places. Amazing landscapes and some of the coolest off-road trails we have tackled. Watch the entire new video here on YouTube 👉🏻👉🏻👉🏻 https://t.co/KuZNhoYP6b pic.twitter.com/4ofdI7l27c

— EpicEverydayAdventures (@EpicEverydayAd1) June 13, 2022
The locals here are famous for their characteristic southern Arabian hospitality.
Jabal Qahar, Jazan Region, Saudi Arabia. Breathtaking views, and more southern hospitality. A gift with sentimental value. Can't wait to make it back again! pic.twitter.com/igccgtDsId

— EpicEverydayAdventures (@EpicEverydayAd1) October 16, 2022