Travel
This Outlandish Place In The Makkah Region Has A Cluster Of Volcanoes Lined Up In A Straight Line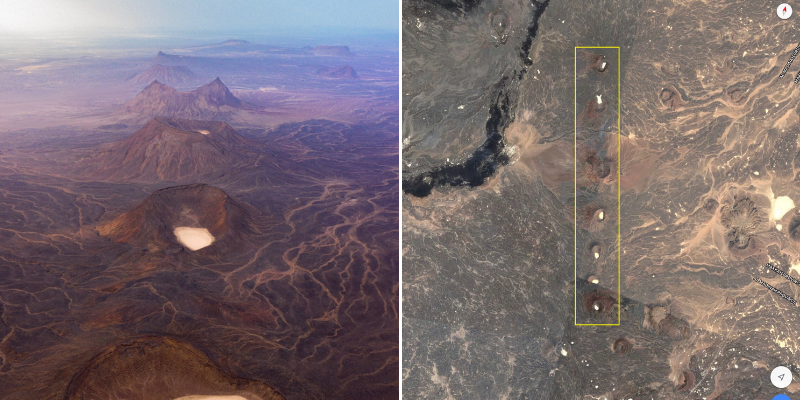 Saudi Arabia is home to several ancient volcanic lava fields – these are the last frontiers that are yet to be explored. Far from the highways standing in tough terrain that even 4X4s will find difficult to traverse through, the lunar-like landscape of the lava fields always throws up something new to see.
One such place that we recently came across is in the Makkah region where a cluster of 7 volcanoes stands lined up in a straight line.
٧ فوهات براكين متتابعة على خط مستقيم
بشكل مثير للدهشة، لتشكّل حزاماً من النار
في #حرةّ_كشب بمنطقة مكة المكرمة.
Seven volcano craters amazingly aligned on a straight-line in Makkah region pic.twitter.com/WcafEgsVC2

— إبراهيم سرحان | Ibrahim Sarhan (@sarhaniy) November 27, 2019
Here's a close-up of a crater atop one of these volcanoes.
واقفاً داخل أحد الفوهات. شعور عظيم لا يوصف. pic.twitter.com/0zxI67bxy3

— إبراهيم سرحان | Ibrahim Sarhan (@sarhaniy) November 3, 2020
Truly midblowing! In case you are interested in visiting the place, here's the Google Maps location.