Latest
YouTuber Drew Binsky Does His Famous $10 Challenge In Saudi And Here's What He Was Able To Buy With It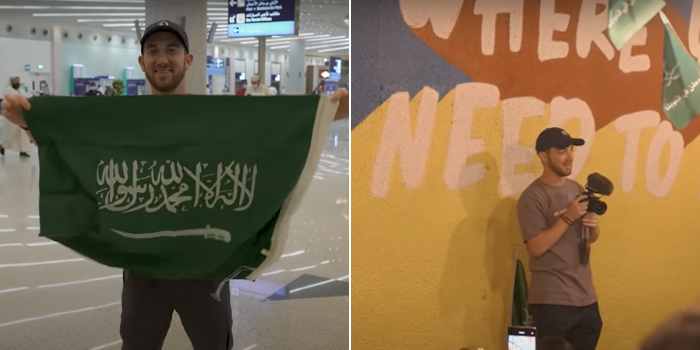 Globetrotter Drew Binsky has quite the following here in Saudi and many of his fans were seen at his Jeddah meet-up. Saudi Arabia was the 197th and last country on his epic world tour and he did his famous $10 challenge here.
Binsky claimed in the video that this will be his last $10 challenge.
He bought quite a few things with it including a note from King Khaled's time. While purchasing it, he got a taste of Saudi magnanimity when the proprietor of the antique shop offered it to him for free.
Binsky also sampled Hejazi delicacies such as baleela and sobia in the video. YUM!

If you go to Binsky's IG feed right now, you'll see that it's filled with posts on Saudi — he's clearly loving it here.
View this post on Instagram