jeddah
Here Are All The Details About The Eid Concerts That Will Take Place At The Jeddah Super Dome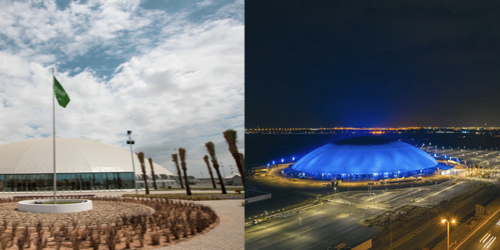 Eid is coming up and Jeddah is definitely the place to be if you are looking to experience something musical for the festival.
George Wassouf and Angham will perform Eid Al Adha concerts in Jeddah
The veteran Syrian singer and Egyptian pop star will be performing at the Jeddah Super Dome for Eid.
Wassouf will be performing on July 23 and Angham will perform on July 24. Angham will also be joined by Amer Ashour and Mohammad Al Sharnouby.
View this post on Instagram
The Jeddah Super Dome is the world's largest pillar-less dome in the world
Saudi Arabia has recently been resuming entertainment activities, which had been suspended for some time to curb the spread of COVID-19.