jeddah
These Are The Best Places In Jeddah To Visit For This Eid Lunch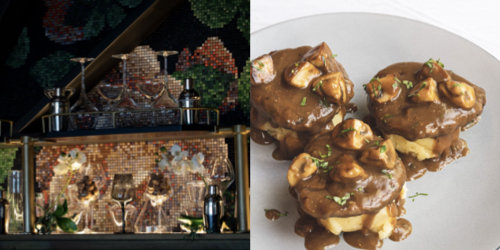 Jeddah has a LOT of dining options and there is something for everyone.
And with Eid here, if you are still struggling to figure out where to make a reservation for lunch, look no further
Here is a list of restaurants in Jeddah that are great for lunch, on Eid but also just about any other day that deserves a little celebration.
Papaya
A Jeddah classic. A restaurant that is located inside a greenhouse, this restaurant is great for lunch, dinner, and anything else in between. It offers a mixed cuisine – from Arabic to South Asian to European. Perfect for, both, cozy and large gatherings.
View this post on Instagram
TOKI
The fanciest Chinese restaurant in Jeddah, no questions about it. Perfect for some authentic contemporary Chinese cuisine and excellent drinks – this luxurious restaurant is great if you are looking to treat yourself well this Eid.
View this post on Instagram
Nino
A friendly ambience and excellent Italian food, what more does one want? GREAT beef options by the way, which is an essential for Eid-ul-Adha for a lot of people.
View this post on Instagram