Feature
2 Tourists Were Rescued By Saudis After Getting Stuck In The Waters Of Wadi Lajab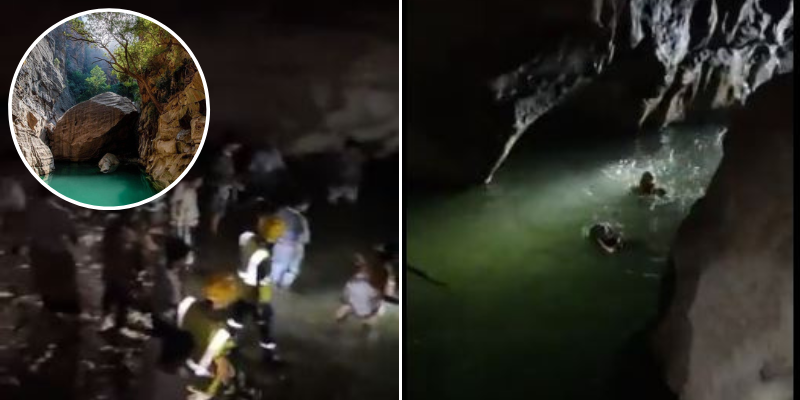 These heroes instantly came to the rescue for 2 tourists that were swimming in the water of Wadi Lajab in Jizan
تفاعل رواد موقع التواصل الاجتماعي في #السعودية خلال الساعات الماضية مع مقطع مصور لإنقاذ سائحين #أوكرانيين علقا في #وادي_لجب بجازان بعدما قررا السباحة فيه.pic.twitter.com/Q4PnBM1W2o

— Akhbar Al Aan أخبار الآن (@akhbar) June 17, 2022
2 tourists were seen exploring the wadi at night and unfortunately got stuck in the waters. The فزعة للبحث والإنقاذ (local rescue team) received a tip about the tourists, and instantly started a search party. The team was praised by the authorities and public for their bravery of making their way down to the waters at night.
The rescue team risked their lives to save the tourists stuck 12 meters deep inside the wadi
View this post on Instagram

This also serves as a public warning to tourists traveling to the site to be careful. As it already meters deep, one MUST be cautious with their surroundings and make sure they are fully equipped to swim in the waters.