Latest
5 Al Baik Alternatives In Jeddah That Are Actually Worth Trying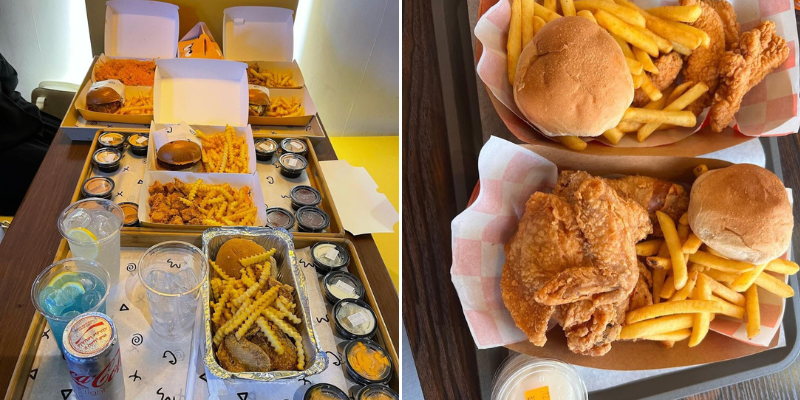 In the city where Al Baik was born some 40 years ago, thinking of an alternative to it is a crime (pun intended). But surprisingly, when it comes to fried chicken, Jeddah has no shortage of delicious restaurants. Some are even good to dine at, plus they have way fewer crowds. Beat that. Here's our list of some of the best in the city.
1. KFC
When it comes to KFC, the crisp and flavorful skin is always the highlight—a feat that many have tried to copy but failed miserably at. While the prices are definitely higher than those of Al Baik, it's one of those places that you can count on to deliver on the taste every time. Plus, their chicken is locally sourced.
View this post on Instagram
2. Rami
Rami now has five locations in the city, and the reason is that it has figured out what fried chicken, or "broast," as we call it here, consumers want: good taste and good prices to boot. The side dishes are also amazing and pair perfectly with the fried chicken. Those crispy fries deserve a whole mention on their own.
View this post on Instagram
3. Jollibee
Hugely popular amongst the Filipino community, you'll know why they love the fried chicken and chicken sandwiches here so much once you try them too. It's almost like Al Baik for the Filipino community—that's how big a deal it is.
View this post on Instagram
4. Angry Chicken
They serve up succulent, juicy chicken that is freshly cooked and seasoned to perfection. The side dishes are also delicious and make for a perfect accompaniment to the chicken. What's more, the prices are incredibly reasonable, so you can get your fried chicken fix without breaking the bank.
View this post on Instagram
5. Allen's Southern Fried Chicken
The family-run joint exudes a cozy, homey atmosphere. Every dish is made by hand with plenty of love and care, ensuring that you're never compromising on freshness and taste. Their four-piece Southern Fried Chicken is out of this world, with succulent chicken pieces cooked to perfection and a homemade spicy sauce that adds the perfect amount of sweetness and spiciness. This is a hidden gem that's just waiting to be discovered.
View this post on Instagram