Latest
5 Places You Won't Believe Are In Jeddah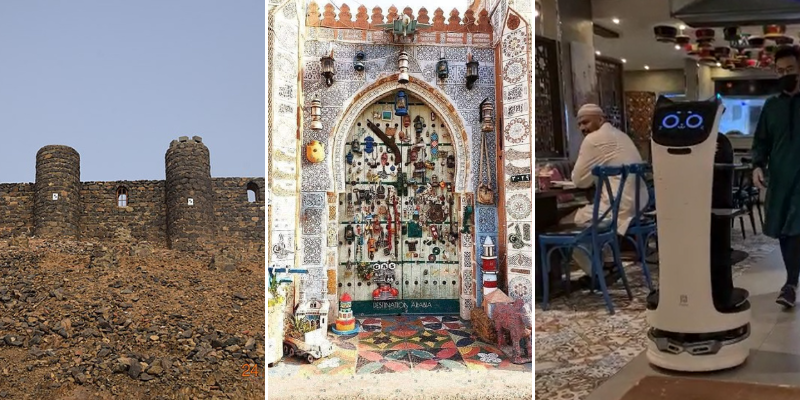 So much has been happening in Jeddah of late and the city has been growing leaps and bounds in popularity thanks to the many sports events taking place in the city, be it the WWE fights, Joshua vs Usyk boxing bout or Saudi Arabian Motor GP. So unless someone's living under a rock, the world knows about Jeddah now and with so much interest in the city, it's about time that places off the beaten track are explored.
1. A Fort In Jeddah
Believe it or not, Jeddah actually has a fort in an area called Usfan. It's technically not in Jeddah, but the city has expanded so much that the city enveloped the fort. Located atop a hill surrounded by a circular road, the Ottoman-era fort makes for a breathtaking sight and a good climb.
View this post on Instagram
2. A Cat Café
If you love cats, then you absolutely shouldn't be leaving the city without paying Cat Lounge a visit. There are just loads and loads of cats here, including some super rare varieties that you probably have never seen before. So enjoy your cuppa while seeing cats for real rather than on your Instagram.
View this post on Instagram
3. A Museum Dedicated To Miniatures
Captain Darwish Salamah, who took to making miniatures as a hobby after meeting with a horrific plane crash in the Arabian Gulf, has now turned his creations into a full-blown museum that's named after him. There's virtually not an inch left in the courtyard of his house that's not adorned with his creations. Some striking examples of Hijazi architecture are on display here. The place has seen its fair share of eminent guests, including Prince Andrew, Duke of York.
View this post on Instagram
4. A Forest In Jeddah
How does visiting a foresty utopia filled with birdsong and peaceful forest hums sound? Considering Jeddah's harsh climate, it honestly comes as a surprise to see any other trees growing here apart from date palm and neem, perhaps. But here in the eastern part of Jeddah lies a massive manmade forest that has a dizzying variety of plants.
View this post on Instagram
5. A Restaurant That Has A Robot As A Waiter
If you're a restaurant hopper searching for a new place to eat every week, then a Pakistani restaurant called Khosh Hal, where a robot will serve your order, will make for an experience that's out of the ordinary. One butter chicken please Mr. Robot.
View this post on Instagram