Feature
5 Reasons Why Everyone's Flocking To The The Islamic Arts Biennale In Jeddah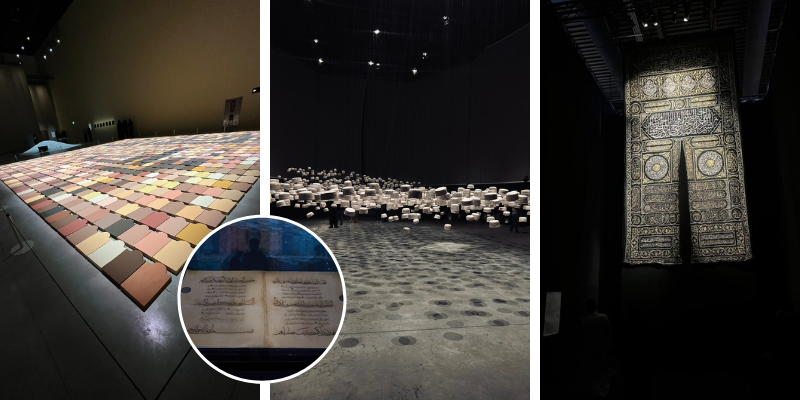 The first few months of the year are Jeddah's prime time of activities. With the cool breeze and weather change, big things like exhibitions, fairs, F1, and new restaurant openings are set to take place in the next few months. The Islamic Arts Biennale is one of these major attractions that are flocking masses to the Red Sea capital. These 5 reasons are some of many that everyone's lining up for the Islamic Arts Biennale, and you need to get in on this 👀.
5. It's a walk down Islamic history in the most immersive way
Islamic arts biennale. pic.twitter.com/X7pn5pIxeA

— R (@reymichaelrabad) February 22, 2023
This exhibit takes you on a whole different experience when it comes to Islamic history. Read through the pages of the Quran distributed through history, or walk into an immersive art piece dedicated to the Islamic culture. The Islamic Arts Biennale is definitely a walk through history, and is the perfect opportunity to learn more about Islam.
4. This display of white hats is totally worth the pictures
23.2.23
Islamic Arts Biennale✨️ pic.twitter.com/b7Y0zY1oHy

— يُسْرا👽 (@Yassorifad) February 23, 2023
One of the most coolest and most-visited spots in this exhibition is the floating hats display. These white hats, commonly used by men for prayer, can be seen floating in a room making the most amazing visual piece that is absolutely gorgeous on camera, and even more mesmerising in person.
3. The exhibit features never before seen pages of the Quran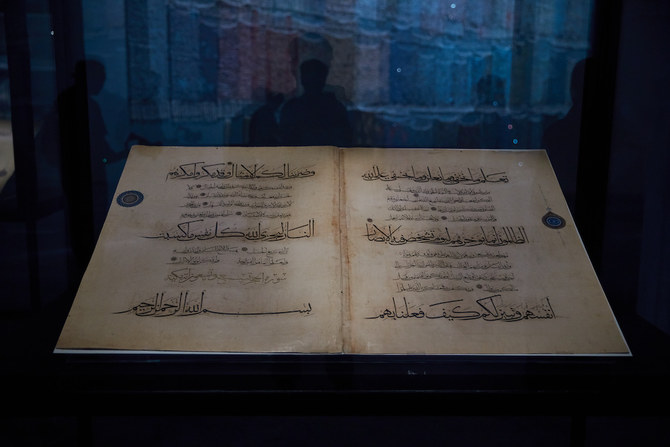 Head on over to the darkened hall at gallery 5 to check out a historical masterpiece. Thanks to Uzbekistan, Jeddah's exhibit actually features the Katta Langar Quran from the eighth century. This is known to be one of the oldest manuscripts in the Islamic World, named after an Uzbek village.
2. Almost everything there is large-scale
Islamic Arts Biennale📍 pic.twitter.com/cMWPQtibvg

— 𝑨𝑺𝑨𝒀𝑬𝑳🧊 (@dioxiq) February 27, 2023
If you're a fan of all things big, and really standing back to look at the bigger picture, this exhibit  has EXACTLY that. Witness huge pages of Islamic Scripture, artwork, and even artifacts that will have you standing for a while, observing every detail.
1. It has the most beautiful cloth featured on the Holy Kaaba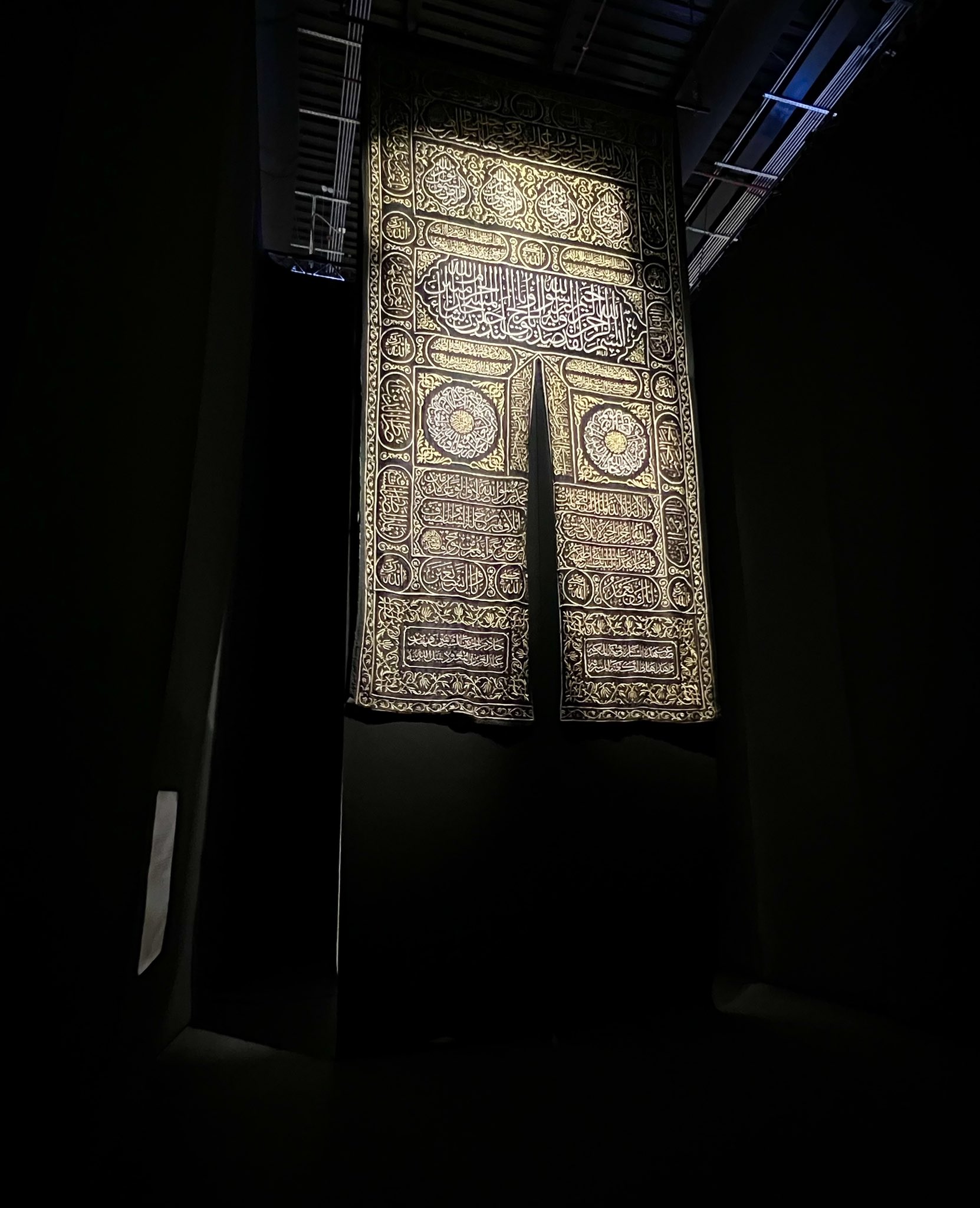 Everyone knows the kiswah is a very important and detailed aspect of the Holy Kaaba. This exhibit features the cloth that goes on the door to the holy site, allowing visitors to admire the exquisite details in the artwork. The gold and black ensemble is covered with Arabic text and is placed over the Holy Kaaba to cover up the golden doors.
Make sure to tag #lovinjeddah in all your pictures!