Food
5 Weird Street Food Items Found Only In Saudi Arabia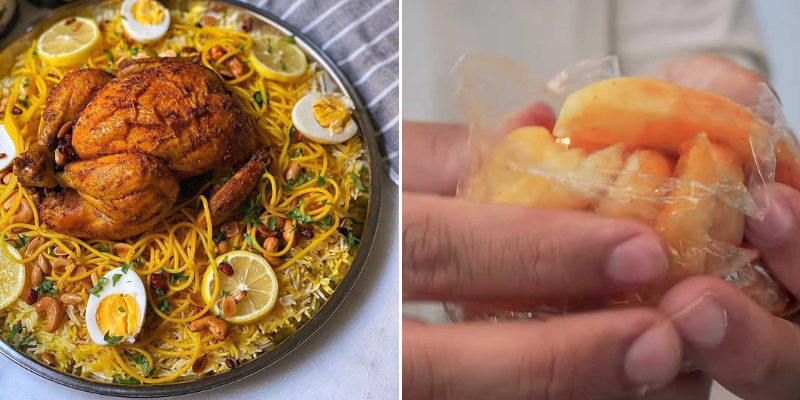 The kingdom's food has gotten a lot of attention in the past few years, and some of the most well-known food and travel bloggers, like Mark Wiens and Food Ranger, have visited Saudi Arabia just to try its food. There's so much more to Saudi Arabia than just kabsa, and these unusual dishes prove just that. So step outside your comfort zone and try 'em, who knows, you might end up discovering a new favourite dish!
1. Sauce-Drenched Fries
Those who grew up in Jeddah in the 80s will recall French fries drenched in a smorgasbord of sauces that were sold in a transparent plastic bag. It had disappeared from the scene for a long time, but it has now made a comeback, and several places in the city have popped up that are selling it. The fries do get soggy due to the sheer amount of sauce, but like the saying goes, don't knock it 'til you try it.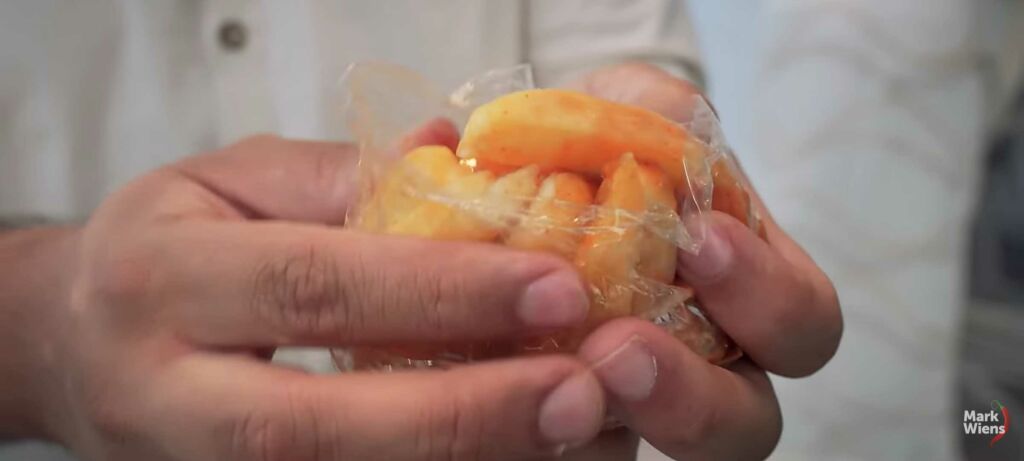 2. Goat Head Mandi
Mandi is a dish made with lamb or chicken and rice, where the juices of the meat are allowed to drip into the rice. This gives the rice a unique and delicious flavour that requires little seasoning. Goat's head Mandi is a variation of this dish where the goat's head is used instead of the meat. The head is cooked using traditional spices and then placed on a bed of rice and served with a tomato chutney or other condiments.
3. Camel Burger
Are you tired of the same old burgers made with beef or chicken? In Saudi Arabia, you can sink your teeth into a juicy camel burger! They're supposedly healthier than the beef ones owing to their low fat content. Some restaurants even offer baby camel burgers for those seeking a more tender bite.
View this post on Instagram
4. Bread Made Of Date Syrup
Popular in the eastern part of the country, the date syrup gives the bread a rich, caramel-like flavour with a subtle sweetness that's not overpowering. It also adds a lovely depth of flavour and a dark, golden colour to the crust.
View this post on Instagram
5. Koozi
This is your typical chicken-based rice dish, except here it's got an added dose of noodles in the mix. It might sound strange, but noodles and rice together work wonders. The noodles add a wonderful texture to the dish and help to soak up all those delicious juices. Just make sure to wear your stretchy pants, as it can be hard to stop once you start!
View this post on Instagram