Announcements
Enjoy National Day To The Fullest With These Activities Happening In Jeddah
National Day weekend is just around the corner and celebrations have already begun!
With a stunning defense show, to a wide selection of dicsounts across the country, enjoy the historical day with these activities perfect for those of you in Jeddah. Scroll down below to check out which activitiy appeals the most to you, and get to it! Share this post with friends and family for them to join in on the fun.
Enjoy a musical performance and royal parade at Jeddah Art Promenade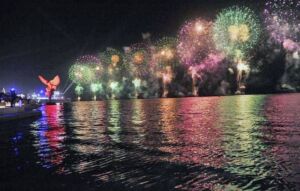 Jeddah's Art Promenade is hosting 'Saudi National Day Nights' which will showcase amazing activities, food, decoration, and performances for you and your family. Entry is completely free and will run from September 22 until 24 from 6pm to 12am! Head on over guys!
Grab a ticket for the Jeddah National Day Festival at Prince Majid Park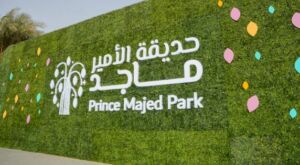 You might want to head on over to this website ASAP to grab some tickets for you and the fam. This festival will feature folkloric dances, kinetic games, handicrafts, and a HUGE selection of traditional food. This festival starts on September 21 and runs until Septmeber 24. Grab some tickets and head on over because doors open at 5pm.
Take some cool videos of the marine shows at the corniche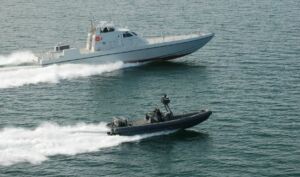 The Royal Naval Forces will be coming to the North Corniche in Jeddah on September 23 from 4:30pm to 5:30pm for a special National Day show. Grab some snacks and head on over to the corniche by 4pm to get the perfect view.
Endulge on the amazing National Day offers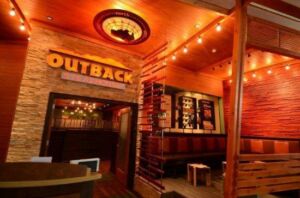 You can dine with amazing discounts at Outback KSA from 45 to 92 SAR, and enjoy 30% off on Careem rides! This day is going to be FULL of discounts, and you can read all about them here.
Buy some National Day merchandise at World Of Savings Company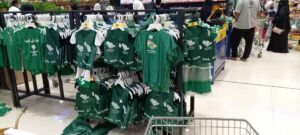 This store has the COOLEST selection of decorations, t-shirts, glasses, hats, and literally everything you need to celebrate National Day in style. Put in the location mentioned below, and hit the gas!