Latest
6 Saudi Companies Feature On Forbes' World's Best Employers List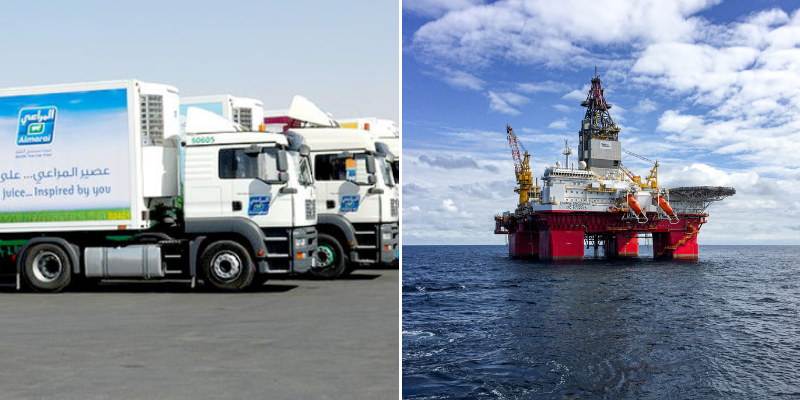 Forbes published its annual World's Best Employers list this week, which included 6 organizations from Saudi Arabia in the global ranking of 750 companies.
Global technology corporations dominated the top 10, with Samsung at number one. The highest-ranked company in the Middle East was Emirates with a global rank of 153.
Forbes collaborated with market research firm Statista to compile the list, which was based on a poll of 150,000 full and part-time employees from international corporations and institutions in 58 countries. Here are the Saudi companies that managed to make the cut.
1. Saudi Arabian Oil Company (Saudi Aramco)
Global rank: 219
Aramco is the world's largest oil corporation and the most valuable company in the Middle East. With the pandemic striking hard, oil companies suffered the most. Aramco, in fact, was the only major listed oil firm to post a profit in 2020. Aramco also topped Forbes' Top 100 Companies in the Middle East list.
2. Banque Saudi Fransi
Global rank: 266
Those who've lived in Saudi in the 70s would know that this bank was once called the French Banque de l'Indochine et de Suez – that's a mouthful. It was renamed after nationalization and is still one of the most popular banks in the country.
اجعلي الفحص الدوري أولويتك #الوقاية_عافية#شهر_التوعية_بسرطان_الثدي pic.twitter.com/fHddDjlbx2

— البنك السعودي الفرنسي (@Banque_Fransi) October 1, 2021
3. Almarai
Global rank: 316
Almarai is the largest dairy company in the Middle East, and its products can be found all throughout the Gulf. It is also one of the kingdom's largest privately owned exporters.
4. Saudi British Bank
Global rank: 425
Banks from all across the world featured predominantly on the list. Saudi Arabia's banks too were no different as three of them managed to make the cut. This bank was originally formed as a subsidiary of HSBC in Saudi Arabia. HSBC remains a significant shareholder in the bank.
5. Al Rajhi Bank
Global rank: 522
With a market capitalization of $65.9 billion, Al Rajhi Bank claims to be the world's largest Islamic bank. It has branches Kuwait and Jordan and a subsidiary in Malaysia.
6. Saudi Telecom Company
Global rank: 578
STC is a Middle Eastern telecommunications giant and operates in Bahrain and Kuwait as well. Saudi Arabia's sovereign wealth fund the PIF holds a 70% stake in the company.