influencers
A 90-Year-Old Tea Seller In Jizan Became An Internet Celeb After A Snapchatter Shared His Story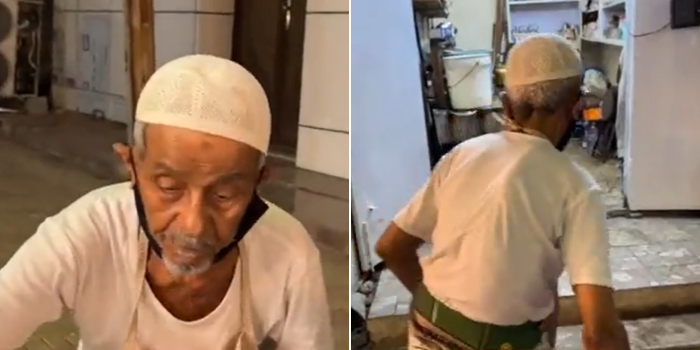 Sometimes even on the most ordinary of days, doing the most ordinary of things, people can become internet celebs overnight provided that the right influencer is in the neighborhood. A 90-year-old tea seller has been selling tea in Jizan for a long time, but it is at this advanced age that he's found social media fandom.
Yahya Rayani, a well-known Saudi Snapchat celebrity, shared a short clip on Twitter, detailing the life of the 90-year-old tea seller known to his customers as "Uncle Salem."
Rayani says in his video that "Uncle Salem is the oldest tea vendor in Jizan and has been in this business for 70 years."
He was born before the formation of the kingdom. Yup, he's that old and he's still working. That's inspiration, mate!
In the video, one can see him serving tea, moving at a slow pace owing to his advanced age. However, it turns out that he's already well-known in the neighborhood, and his shop's a favorite hangout for the locals.
Rayani's video, which has received hundreds of millions of views and widespread praise on social media, will undoubtedly keep him occupied for a long time as people from all over the country will make it a point to visit here on their travels to Jizan.
قصة أقدم بائع شاي بجازان .. سألته عن عمره ؟! فقال : تسلم الملك سعود الحكم وعمره ٢٠ سنة ماشاء الله

العم سالم
صاحب أقدم محل لبيع الشاي بريالين وثلاثة
وبجلسات بسيطة وروح مرحة
بعيداً عن تعقيدات الحياة

إليكم قصته #جازان #جازان_الان

— يحيى رياني (@ryany_2015) January 2, 2022