Latest
A New Website Has Been Launched By The Civil Defense To Accept Reimbursement Claims Related To The Jeddah Floods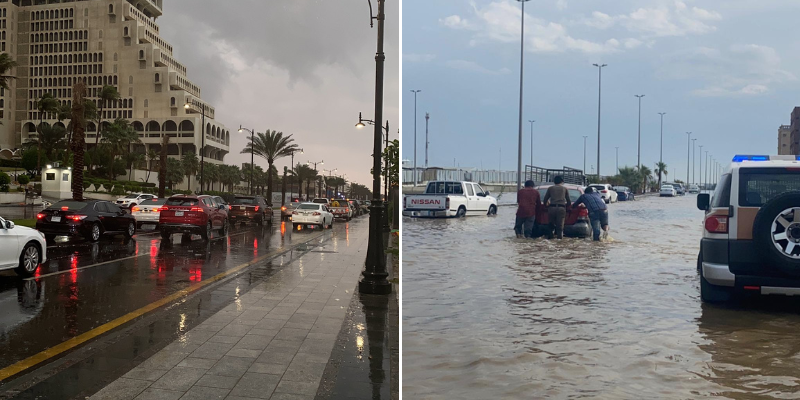 Last week's unprecedented eight-hour rainfall in Jeddah brought the city to a halt, and many people's cars and property were affected as a result of it. To compensate for the losses that residents of Jeddah and its neighbouring town of Bahrah have suffered, the Saudi Arabia Civil Defence has launched a website to handle claim requests.
It's super easy to register, and filing a claim can take as little as five minutes.
After you submit your claim, the Civil Defence will contact to assess the damage.
The best part is that you won't need to visit the office for reimbursements.
If you have suffered a loss during the rains then you can file a claim here.