Latest
English Footballer Rio Ferdinand Tears Into Western Media's Hypocrisy Over Ronaldo's Transfer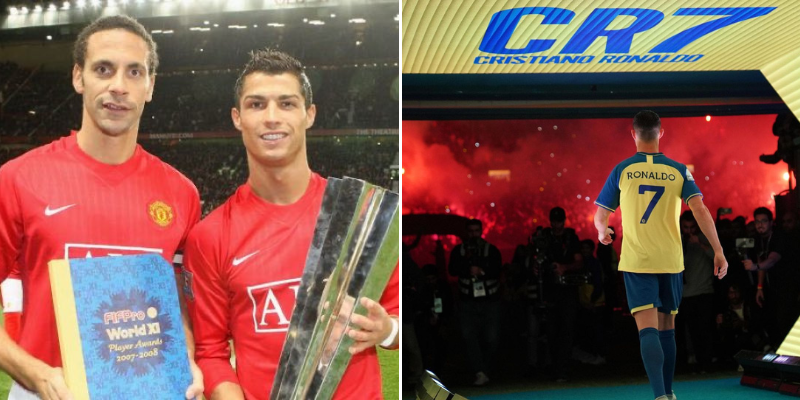 The amount of criticism levied on Cristiano Ronaldo in western media since his move to Saudi Arabia has been unprecedented. No footballer who has left European clubs before has seen anything like it. English footballer Rio Ferdinand recently tore apart this hypocrisy while comparing his move to those of other big players who went to play in America.
Ferdinand said on his Vibe with FIVE podcast: "It was great to see David Beckham, Frank Lampard, Wayne Rooney, Steven Gerrard, it was great to see them go to America. What a way to finish their careers—getting great money, going to a league that's not as competitive, they've deserved that—they've earned the right."
"That's all I saw in the media. But because it's Saudi Arabia, it's a disgrace, It's sad. Let a man go and live, let a man go and enjoy it. It's a new adventure he's taking his family to experience a new culture."
FERDINAND:

"Everyone should be treated the same. There is no man on this planet who has done the right thing more than this man [Ronaldo]." pic.twitter.com/tuev8g7Hz7

— The CR7 Timeline. (@TimelineCR7) January 1, 2023

Besides, he's becoming the highest-paid footballer in history by making the move. Some of the biggest players in Europe at the moment aren't even getting paid half of that.