Feature
Abha's Awesome Cable-Car Attraction Is 100% Travel Bucketlist Material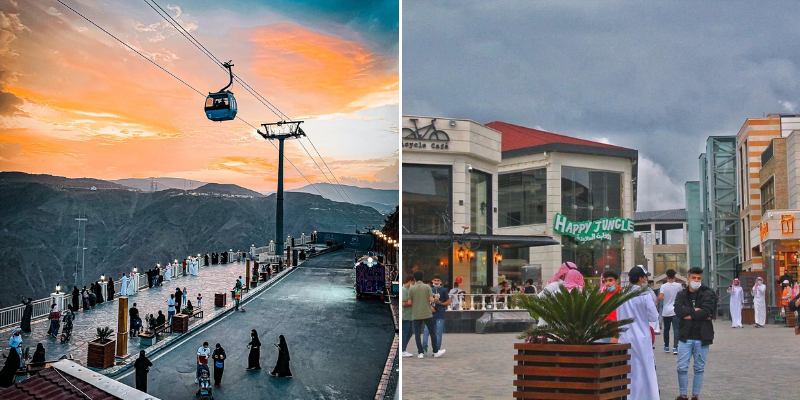 Gather up your jackets and coats because this place is one of the highest cities in Saudi Arabia!
Due to its altitude, the temperatures in Abha are cooler compared to the rest of the country, and are perfect for a travel escape!
View this post on Instagram

Abha High City is one of the most famous and most visited attractions in this region, located in front of Aseer national park.
If you're not afraid of heights, jump on a thrilling cable-car ride which is known to be the first of its kind, suspended between two pillars a just a kilometer apart!
View this post on Instagram
Aside from the adventure, the architecture and weather itself gives off a European look and style, attracting people from all over the country. It is the perfect escape from the heat, in order to get a sense of adventure. Although it is 2200 meters high, a golf cart is available for those not able to walk much at that altitude.
View this post on Instagram
The city is surrounded by mountains and hills, allowing visitors to enjoy the fresh crisp air. The mountains are also known to get foggy with visitors being able to walk through the clouds!
High City of #Abha#MyCamera #تصويري #ابها pic.twitter.com/RBGpsUoISp

— مَاهِر 𓂆 (@maher440) September 12, 2021
The city also contains gift shops, restaurants, coffee shops, and picture-sites. There is an art wall located in the middle of the city, perfect for the Instagram feed!