Latest
Al Baik Made It To The Wall Street Journal And It's For All The Right Reasons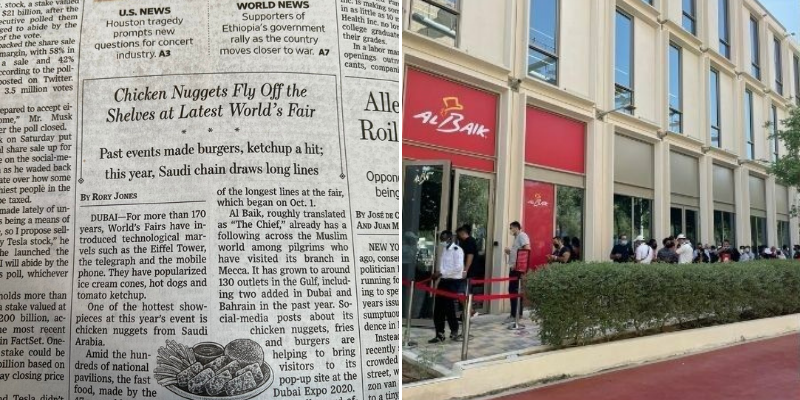 The Al Baik pop-up outlet at Expo 2020 Dubai is proving to be quite a hit. We earlier posted on those massive queues outside it. Well, those queues were enough to pique the Wall Street Journal's interest.
They carry the headline "Chicken Nuggets Fly Off The Shelves at Latest World's Fair" in a recent issue.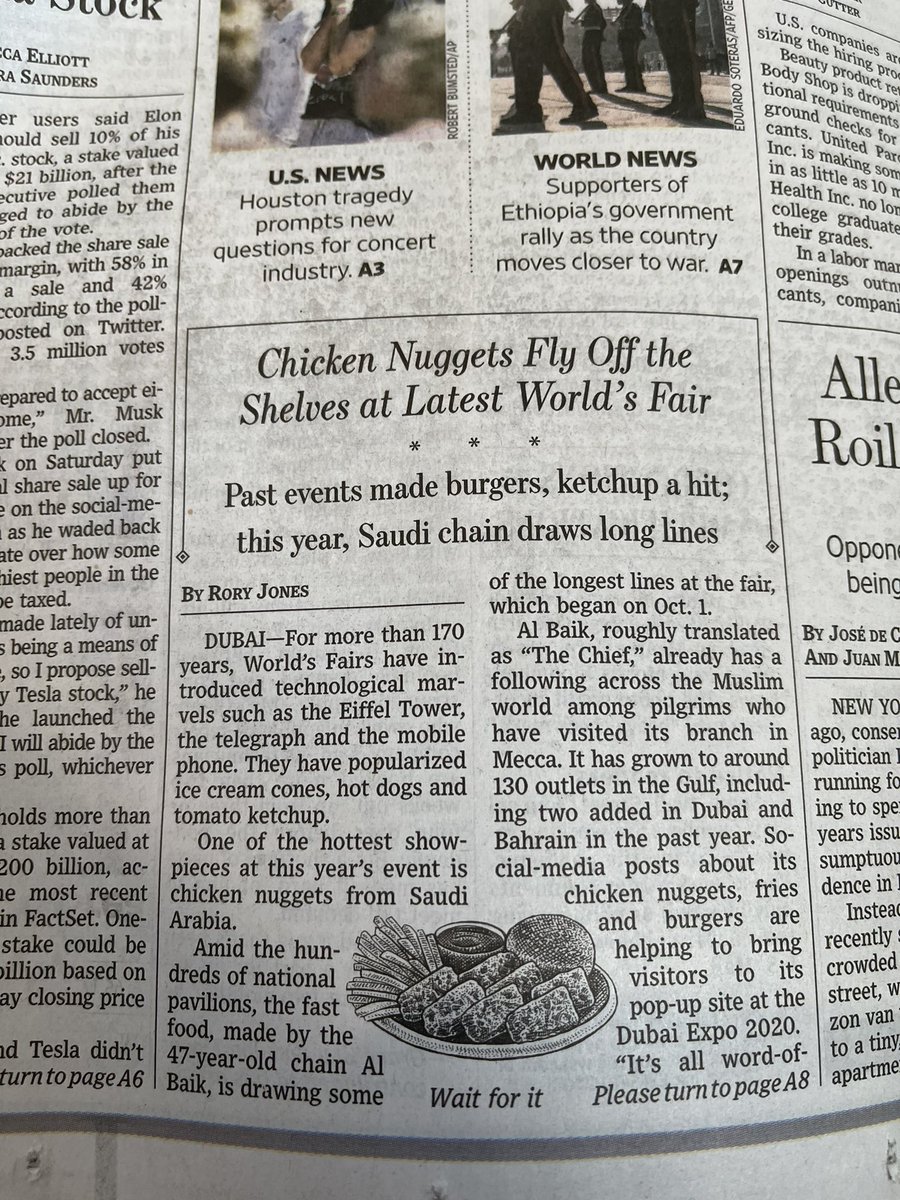 Wait a minute, they don't even half the fried chicken there (you know the ones with the bones and all). They just serve nuggets there. Imagine how many more headlines Al Baik will reach when they start serving the real deal.
Massive Lines Were Seen Outside The Saudi Pavilion At Expo 2020 Dubai Last Night pic.twitter.com/tXClRjkLrm

— Lovin Saudi (@LovinSaudi_En) October 22, 2021
The Al Baik pop-up outlet is located very close to the Saudi pavilion. The huge Saudi pavilion is also a major draw. So have those scrumptious nuggets while you explore the kingdom's futuristic pavilion.
Feeling home, in our new home!#ALBAIKatEXPO2020 #EXPO2020 #Expo2020Dubai #Dubai #UAE #ALBAIK #ALBAIKinUAE pic.twitter.com/4Iu6JqzkEC

— albaikinuae (@albaikinuae) October 4, 2021
You can read the WSJ article here.