Latest
An American Teacher Shares Her Unexpected Journey In Saudi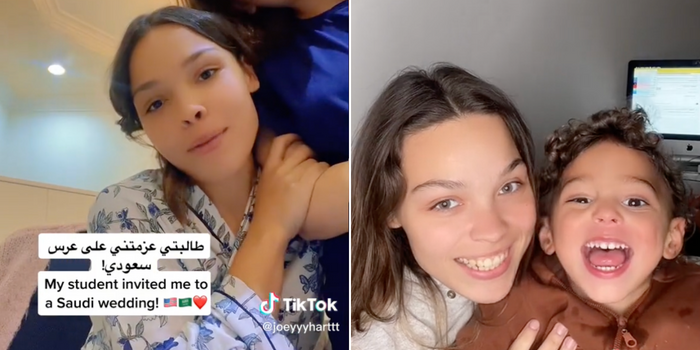 An American Teacher Shares Her Unexpected Journey In Saudi
If you're living and Saudi and are a fan of TikTok, you've probably seen one of Joey Hart's videos before. Joey Hart is an American English teacher based in Saudi Arabia, and shares many nice stories and funny videos about her life in Saudi, which makes her content very relatable to both Saudis and residents.
In this video, Joey talks about her upbringing to Saudi Arabia tracing back to her Mom and Dad's story and their conversion to Islam
After settling in Saudi for years, she moved to Egypt for a while where she met Mahmoud and got married, and had their kid Alexander
An American Teacher Shares Her Unexpected Journey In Saudi
She shared 3 major things that are considered normal in Saudi, but not that normal in America:
1. The elderly in Saudi are usually taken care of by their families, whereas in America they are taken to elderly houses.
2. Whenever someone is going through a financial crisis, Saudi families usually pitch in to help them, whereas in America it doesn't happen as much.
3. If you're going to a cafe in Saudi Arabia and you needed to leave your stuff to use the restroom or something of the sort, you can rest assured that you'll come back to find them as they were, whereas if you did the same thing in America you might lose your belongings for good.
After that, she moved back to Saudi earlier this year when she got an opportunity to work as an English teacher
Joey's got a great sense of humor, and she's always joining on the next trend to bring us to laugh!
She's also always showing us the best of the Saudi community, like this video where she talks about how her American Visa card got declined and the staff surprised her with a free drink ♥️