Latest
'Arabic' Coffee Is Now Officially 'Saudi' Coffee To Honor The Kingdom's Cultural Brew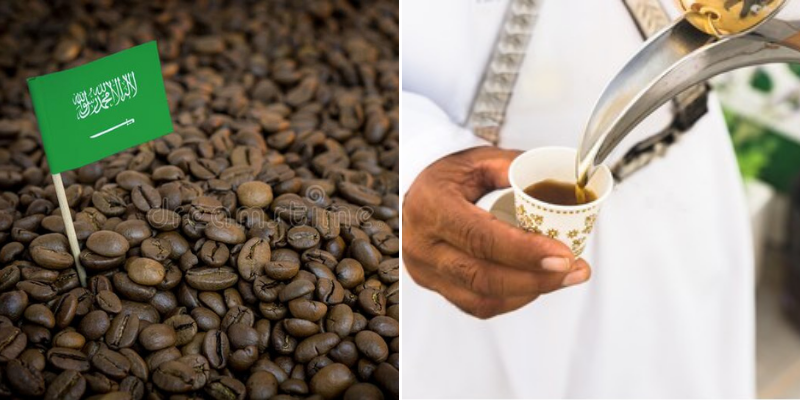 New Year New Name! The Kingdom celebrates the Year Of Coffee, and just declared their traditional brew to be 'Saudi Coffee', formerly known as 'Arabic Coffee'
: This coffee is delicious
: Yes it'is Saudi coffee
: WoW The Saudis are creative
🇸🇦🇸🇦🇸🇦🇸🇦🇸🇦🇸🇦🇸🇦🇸🇦🇸🇦🇸🇦🇸🇦#our_coffee 😋 https://t.co/w204uOBP6u

— ح سَ نْ | Peace (@ha_11_sn) January 31, 2022

The official announcement was made by Saudi Arabia's Ministry of Culture this Monday, to rename the drinks in all restaurants and coffee shops across the Kingdom.
The Ministry of Culture named 2022 as the "Year of Saudi Coffee" to celebrate their traditional coffee through different events, celebrations, and competitions
2022 Officially is The Year of The Saudi Coffee pic.twitter.com/RJ8equspgt

— 💭 غيوم (@stratustechs) January 31, 2022
Expo 2020 Dubai also recently celebrated the Kingdom's year of coffee, with displays at their Saudi Pavilion. Short films were displayed to the public discussing the importance and variety of coffee in Saudi society, with its different flavors and tastes in each region.
A week of sharing the unique history, aroma, and flavour of Saudi Coffee with the world, taking guests at the #SaudiArabia Pavilion on a journey into our culture…#KSAatExpo2020#SaudiCoffee2022#Expo2020 pic.twitter.com/ZyVuJMTvqs

— Saudi Arabia at Expo 2020 Dubai (@KSAExpo2020) January 30, 2022