Feature
Asir Is The FIRST Middle-Eastern Region To Win The World Region Of Gastronomy Title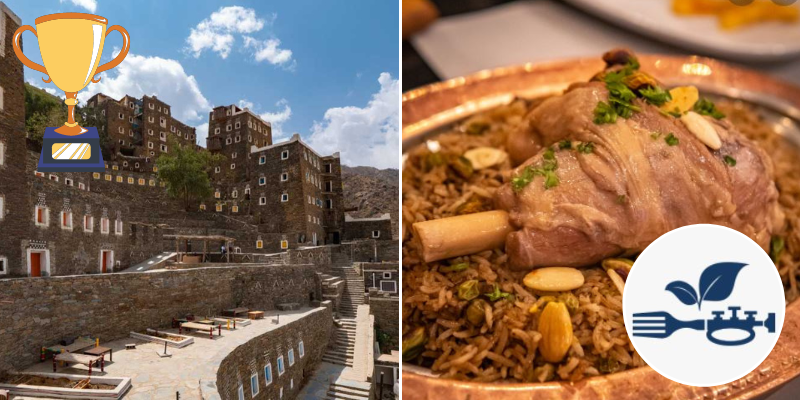 Asir is FULL of local delights that lead it to be the first region OUTSIDE Europe to obtain this title
The Aseer region (Saudi Arabia) will be officially awarded the title of World Region of Gastronomy 2024 by IGCAT. 🙌🙌🙌🙌https://t.co/z7L4P1XIG1

— IGCAT (@IGCAT2) June 13, 2022
The World Region of Gastronomy award is usually awarded to cities residing inside the European continent. Asir's rich cuisine however completely changed the game making it the FIRST non-European region to recieve this prestigious award. The jury of IGCAT were very impressed with the region's efforts to support local cultural and food diversity. Asir stood out for regional biodiversity and environmental protection, along with success in preserving their heritage and traditional knowledge. The younger generations of Asir were also recognized for their inspiration to create innovative products and services to attract sustainable tourism.
The award resulted in TREMENDOUS efforts made by the Saudi Culinary Arts Commission
In recognition of its world-class culinary heritage, @IGCAT2 has awarded the #Aseer region with the title of 'World Regions of Gastronomy 2024' becoming the first region outside of Europe to win the accolade.#SaudiVision2030#RegionsOfGastronomy#SaudiCulinaryArtsCommission pic.twitter.com/Bjfsni3p6O

— هيئة فنون الطهي (@MOCCulinary) June 13, 2022
Several other partner companies in the Kingdom like the Asir Development Authority, Soudah Development Company, and Bunyan for Training all collaborated together to achieve this win. The award will officially be given by IGCAT President Diane Dodd, on September 24 in Torino, Italy.