Latest
ATTN: Booster Shots Are Now Available For All Adults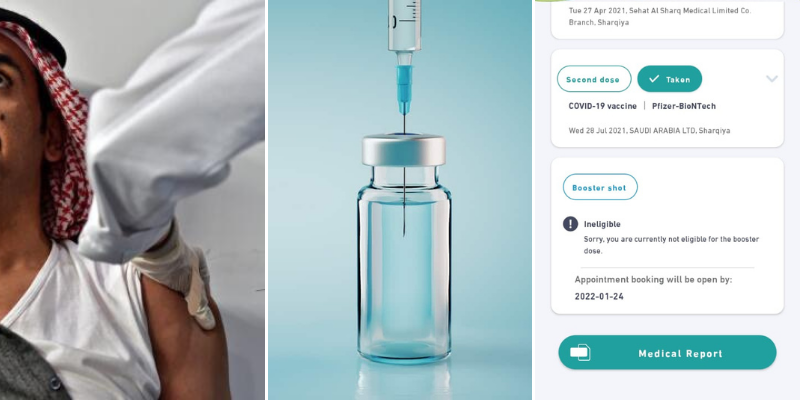 With Omicron spreading at a rapid pace around the world, Saudi Arabia has made booster shots available to all adults provided that they've taken their 2nd dose at least three months before.
The new announcement was made by the Ministry of Health on their Twitter account last night.
الآن يُمكن تلقي الجرعة التنشيطية من لقاح كورونا، بعد مُضي 3 أشهر من أخذ الجرعة الثانية. pic.twitter.com/TL7Bea3Iix

— وزارة الصحة السعودية (@SaudiMOH) December 20, 2021
Earlier, one had to wait a period of six months to receive the booster dose, but with omicron now in the midst of things that has changed. We tried booking an appointment for the booster dose on the Sehaty app and we actually were able to do so. FYI, by Feb 1 all adults will have to take the booster dose to maintain their immunized status on the Tawakkalna app.