Feature
Dakar Rally 2022 To Feature Women Drivers For The First Time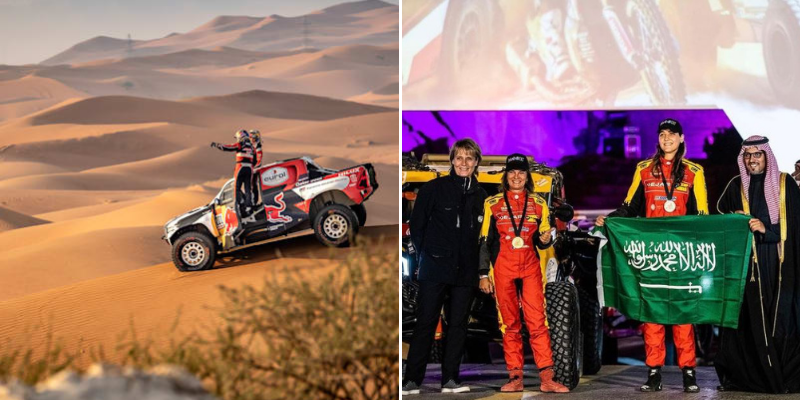 For the first time in Saudi Arabia, Dakar Rally is featuring female drivers Dania Akeel
 and Mashael Al-Obaidan to participate in the 12-day upcoming event.
⭐️ Future Dakar stars?

Mashael Alobaidan and Dania Akeel have the Dakar in their sights, hear more about their hopes of rally-raid stardom 🎬#DakarFuture #Dakar2021 pic.twitter.com/71ygr6Y59W

— DAKAR RALLY (@dakar) January 15, 2021
Mashael and Dania have both already made a name for themselves participating in many other
 racing events in the Kingdom.
View this post on Instagram

View this post on Instagram

After receiving approval from the Saudi Automobile and Motorcycle Federation (SAMF),
the two racers were granted a license to participate.
View this post on Instagram
The race is scheduled to begin on the 1st of January 2022, in Jeddah, Saudi Arabia,
and will cover areas like Riyadh, NEOM, Ha'il, and many other places.
View this post on Instagram