Feature
Everyone's Swooning Over Jeddah Season's AMAZING Tokyo Street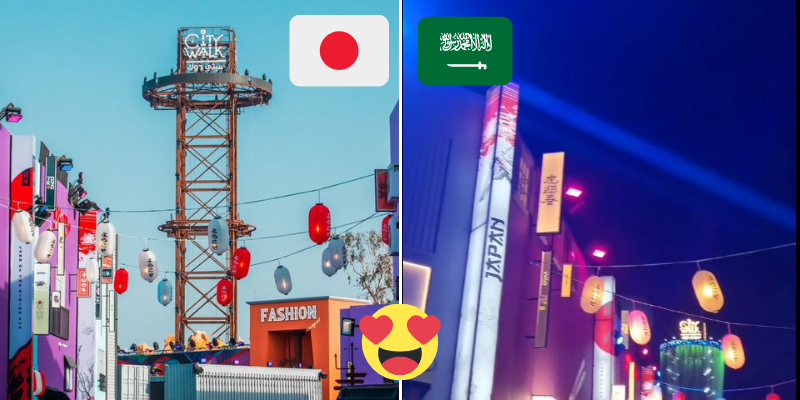 Thanks to Jeddah Season, you can now experience Japan right inside your country with its latest 'Tokyo Street' that has the masses flocking to visit
Videos and pictures have been circulating all over of a street that showcases Japanese-style architecture, food, and COMPLETE ambiance. The street is located in Jeddah Season's City Walk, one of the most famous attractions of the season.
18 May
Jeddah season pic.twitter.com/MtLKD1pm07

— 3bood👷🏼‍♂️⚡️& 💻 (@Abdullah_175a) May 19, 2022
The place features a whole Japanese theme for all fans of the country. Jeddah Season is also featuring an Anime viliage, which has all the anime fans excited!
View this post on Instagram
The place looks MAGICAL at night with its Japanese lanterns hung all over, that lead you to the Anime Village.
View this post on Instagram
People are also gathering to see other exciting things at City Walk like a candy house, horror house, an Arabic Theatre, and much more!
Jeddah city walk🎠 pic.twitter.com/dBjUedaBk5

— Ezdehar✨ (@ezdehar91) May 18, 2022