Announcements
EXCITING NEWS! Saudi Is Getting Another National Airline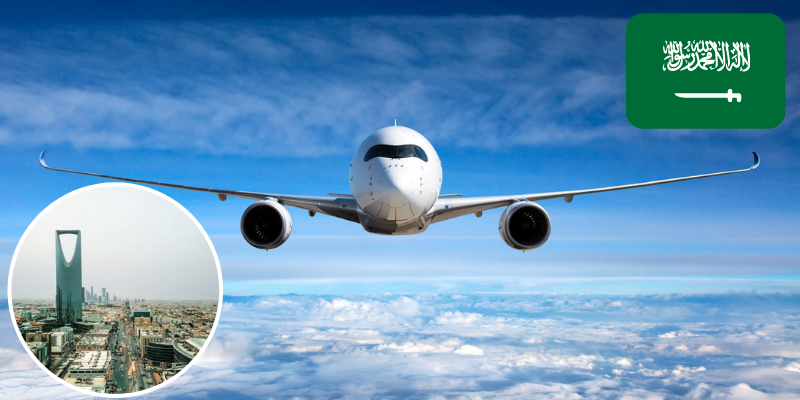 Saudi Airines isn't going to be the only kid on the block now, as the Kingdom has officially announced the launch of a brand new national airline
📌| صندوق الاستثمارات العامة يخطط بالشراكة مع جهات استثمارية أخرى لتأسيس شركة طيران كبرى تنافس كبرى شركات الطيران في المنطقة، وتطوير صناعة النقل الجوي بالمملكة عبر رفع مستوى الخدمة والتنافسية بين الشركات.( مال) pic.twitter.com/wW95R1NX20

— عناد العتيبي 🇸🇦 (@ENAD_Alotaibi) February 1, 2021
As Saudi Airlines already has established itself as the national and international carrier of the Kingdom, this new airline will work on a dual-hub strategy. What does that mean? Well, this airline will operate from a different airport in comparison to Saudi Airlines which runs through multiple ports.
The airline will be based solely in Riyadh while Saudi Airlines will operate via Jeddah's Airport
Saudi Arabia reveals plans for new airline and airport#Saudi #SaudiArabia #airport #airline #MohammedbinSalman #riyadhmassage

▸https://t.co/8xTvYVKGb4 pic.twitter.com/ncKRisHGwW

— A – AIR. (@A_Air_0) July 7, 2021
The reasoning behind this was explained by the Head of Strategy at the General Authority for Civil Aviation, Mohammed Alkhuraisi, who explained the distinct difference between the two cities: "Jeddah is the gateway to the two holy mosques and the Red Sea line, while Riyadh is the business hub, and it requires different products." (via SimpleFlying). As both cities expect different demographics, the Kingdom decided to opt to the dual-hub strategy as a means to distribute the incoming traffic for tourism.
The official name of the airlines has not yet been released, and further details will soon be provided by the Kingdom's Public Investment Fund (PIF)