Latest
Famous YouTuber Mark Wiens Spends An Entire Day Trying Hijazi Food In Jeddah And It Proves Why The City Should Be On Every Foodies' Bucket List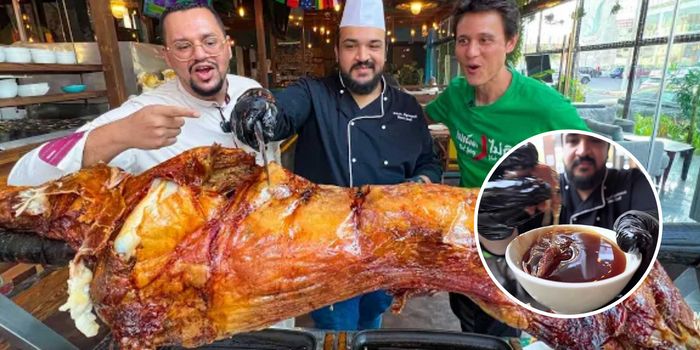 Jeddah has an amazing food scene, but it was one of Jeddahwis' best kept secrets until now. Recently, YouTuber Mark Wiens, who has close to 10 million subs on YouTube, embarked on a full day of tasting the city's culinary delights. Given his enormous fan base, one can say that the cat's out of the bag.
Accompanying Wiens on his Jeddah food journey was Jeddah's very own Hisham Baeshen.
Just to give you a small glimpse of what all he had here, he started with smoked ful at a local eatery, then went on to have a full spread of traditional breakfast where he was served water in a glass that's smoked with oud and frankincense, and then finally had Jeddah's famous sauce-loaded fries. And, of course, there was baleela at the end of it too.
But the main highlight of his day of feasting was a whole lamb that was roasted for five hours over fire, basted with its own oil, and then dipped in honey.