Latest
Ferrari Deletes Post After Wrongly Sharing Photo of Madinah Instead of Jeddah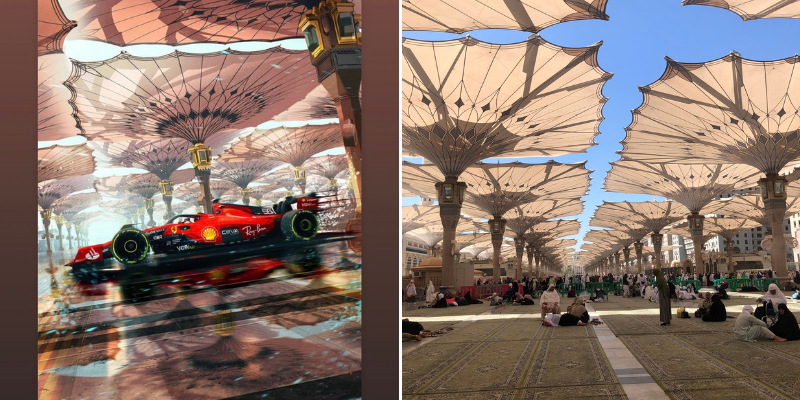 It's race weekend in Jeddah, and things are not looking good for Ferrari. First, Ferrari's race driver Charles Leclerc is hit with a grid penalty, and now a recent post by Ferrari didn't go down well with social media.
In an attempt to promote their upcoming race in Jeddah, they mistakenly shared a photo of their F1 car parked in the Prophet's Mosque in Madinah. Oops, talk about a wrong turn!
Not only did they get the location wrong, but they also managed to offend many Muslims who consider the mosque to be the second holiest site in the world. It looks like Ferrari's luck is running out faster than their cars on the track.
This is actually insane. Not only did you edit in a car to the holiest place on earth for Muslims, you used it to advertise a race in a whole different city…

Beyond disrespectful and it would've taken a minute of research to stop you from making this. pic.twitter.com/EyTwmQMG5q

— Amani 🇲🇦🇲🇦🇲🇦 (@f1amani) March 15, 2023
Many Ferrari fans were also upset over the gaffe.
Oh boy Ferrari can't catch a break. This time they cause another controversy regarding their social media post. Jeddah is a different place compared to Madinah. I'm not defending them, it's just sad that they having a lot of bad luck already. #SaudiArabianGP https://t.co/FDa8qA99sZ

— arif aiman. (@_Arifaiman) March 16, 2023