Latest
Formula 1 Ticket Holders Are Getting Free Shuttle Service In Jeddah Starting From Today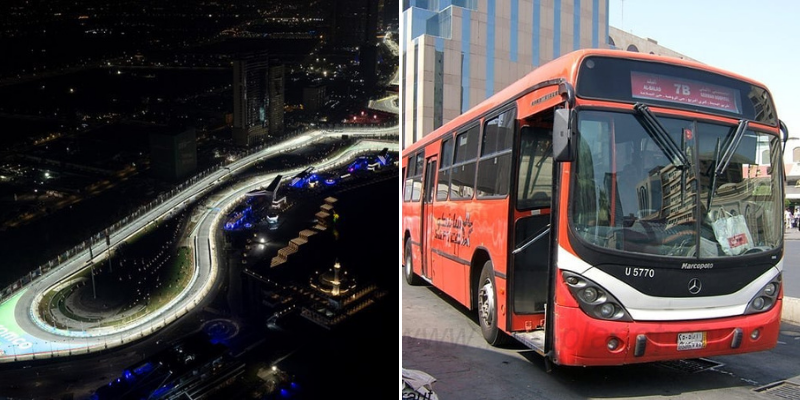 The Saudi Arabian GP race has become the most awaited day of the year for Jeddahwis and just to prove to you how big of a deal it is here, schools and colleges are off this Sunday – 'cus Sunday is RACE DAY! With it being such a big deal a lot of perks other than the holiday are on the cards including one announced recently that shuttle service will be free for ticket holders.
The shuttle service will be available from 3 p.m. to 3 a.m. from the 25th to the 27th of March.
So you won't have to fight your way through traffic to see Lewis Hamilton and Max Verstappen battle it out on the fastest circuit on the calendar.
The organizers have arranged nine bus stops in the city where you can board the shuttle and head straight to the circuit and its accompanying fan zone. These bus stops are located on Prince Sultan St and go right up to Abdulrahman Al-Dakhil St.
Better hurry as the F1 practice session will begin at 5 PM today, which will be followed by the qualifying round for the F2.
View this post on Instagram