Feature
Here Are 5 Fun Activities To Keep You Busy This Weekend In Jeddah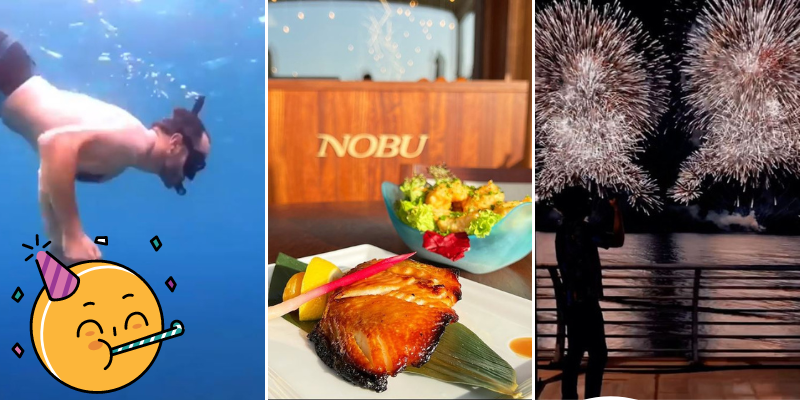 If you need some fun activities to get your weekend going then you're definitely in the right place
Jeddah has become quite the entertainment hub these days with its amazing and various activities. If you're looking to handpick a few, then scroll down below.
1. Watch the beautiful fireworks at Jeddah's Art Promenade
View this post on Instagram
Jeddah's Art Promenade has quite the promising firework displays on the daily. Make sure to grab your camera and capture the beautiful display, before it ends this month!
2. Let out your adventurous side at Midan Paintball
View this post on Instagram

Grab the squad and head over to this paintball spot for a quick adrenaline rush from 5pm to 12am! The ticket price is ticket price SR100 for 120 bullets.
3. Beat the summer heat with a Red Sea snorkling tour
View this post on Instagram

Nothing says summer like a nice dive into the cool waters of the Red Sea. This is the perfect opportunity for you and your loved ones to appreciate the Red Sea's beautiful fish! You can even take a look at the beautiful corlal formations underwater. Try and see if you can take something home as a souvenir!
4. Enjoy some Islamic Art at Jeddah Park Mall
View this post on Instagram

If you're a fan of the arts, then this is the perfect chance to head on over to Jeddah Park Mall and enjoy some beautiful Islamic art. From large installations to amazing artefacts, this one's definitely one for the books when it comes to history lovers.
5. Dine like a celebrity at Nobu
View this post on Instagram

Enjoy the finest culinary experience, like a celebrity, at this popular spot with beautiful views. Their menu variety is defninitely going to take your taste buds on the nicest journey with different seafood options, delicious appetizers, and first-class desserts. Make sure to make your reservations because this place is ALWAYS packed.