Latest
Is This For Real? Rain Paints Tree In The Saudi Desert!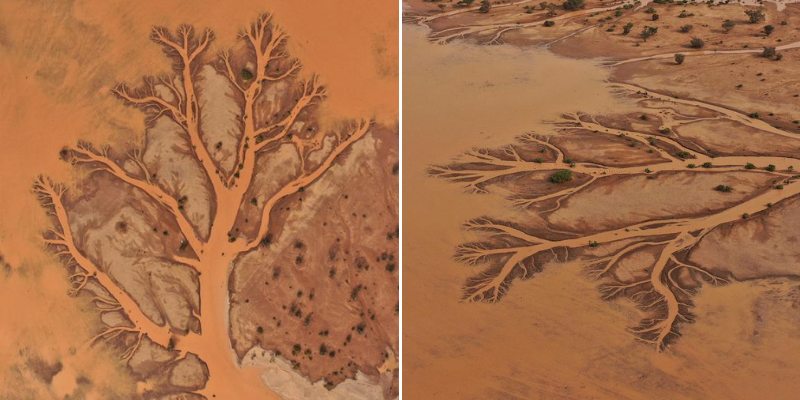 These past two weeks we were blessed with unusual amounts of rainfall throughout the kingdom and boy were they a welcome break from the sweltering hot summer months. We love rain photos here, and a lot of them were being shared on social media. But there's one that's a notch above the rest. But is it Photoshop? Apparently, it's not.
Saudi desert after the rain pic.twitter.com/cUOuOSksiI

— This is Saudi Arabia (@This_isSaudi) November 27, 2021
We did some digging and these photos that are being shared a lot now aren't recent. The Al Jazeera Weather Group has shared these over six months ago.
They're seeing parallels between it and the cardiovascular system. But it looks more like a tree, no?
الماء شريان الأرض ،،،
صور جوية طبيعية لمشهد عجيب من سيل الوادي ليتشكل بمنظر يشبه ( الشرايين )
عضو المجموعة أبوفيصل البداح pic.twitter.com/sCa6fgMAko

— مجموعة مناخ الجزيرة (@ClimatJazeera) April 20, 2021