Latest
Jeddah's Airport Is Finally Allowing Pilgrims To Carry Zamzam Again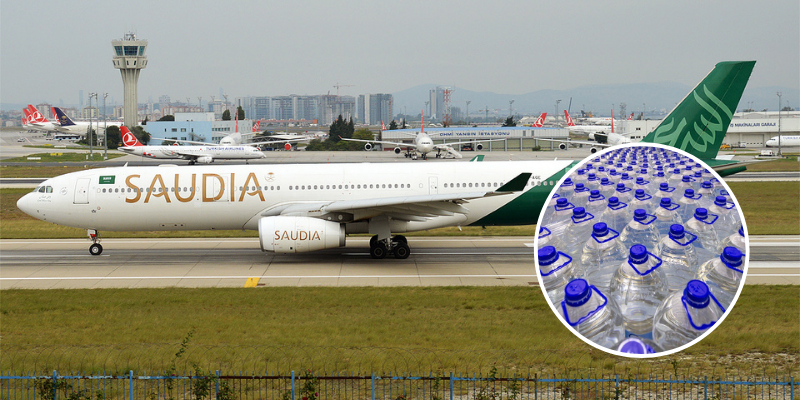 For the past couple of weeks, a circular by the General Authority of Civil Aviation (GACA) which stated that Zamzam will not be allowed as checked-in baggage on flights had gone viral. Many thought of this to be a ban on carrying Zamzam on flights.
New rule in #kSA from GACA.. related to #zamzam #water #Airlines #GACA #SaudiArabia #Traveller #flights #FlightCrew #Airport #imskahmed pic.twitter.com/3bdGYcKg8l

— SK AHMED (@imskahmed) May 18, 2022
However, it now appears that the only prohibition was on packing it in your luggage and that it was probably never outright forbidden.
According to the information received from Jedco and GACA, Zam Zam will be allowed to be taken home for each Hujaaj, 1x 5 litre per Pilgrim.

Do not put Zam Zam in your bag's as this will be a violation. #hajj2022 #Hajj1443 #zamzam pic.twitter.com/xYQ4YbmWNZ

— SAHUC Hajj™ (@sahuchajj) July 10, 2022
According to a new report in the Saudi Gazette, pilgrims will be allowed to carry the 5 litre Zamzam bottles.
But they do have to buy the Zamzam bottle package at Jeddah's airport and will have to load it on a separate conveyor that's specifically designed for it.