Latest
Jeddah's Red Sea International Film Festival To Open Today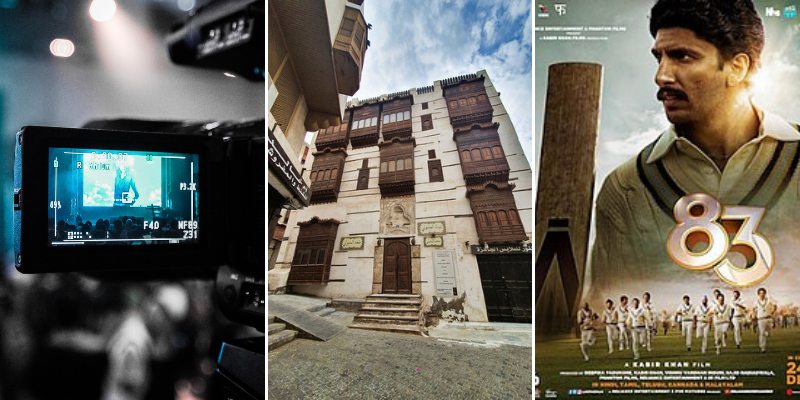 Since its inception in 2018, the Red Sea International Film Festival has steadily grown to become one of the region's largest film festivals. When it comes to what you can anticipate here, there will be a slew of premieres, and you can expect to bump into filmmakers, industry experts, and other fellow film buffs.
This year's festival will take place from December 6 to 15. It will take place (at least the majority of it) in Jeddah's ancient Balad district.
View this post on Instagram
Just to make it clear it isn't just about movies from the Arab world there's a slew of foreign movies that will be shown at the festival. To be specific there are films and shorts from 67 countries in 34 languages that will be held here.
Oh, and there are premieres too including the Middle East premiere of British filmmaker Joe Wright's stunning musical love drama "Cyrano," that stars GOT star, Peter Dinklage.
View this post on Instagram
Speaking of premieres, there are 25 world premieres taking place here including Bara El Manhag by famed Egyptian director Amr Salama. And, the festival will close with the world premiere of the big-budget Bollywood film "83" that stars Ranveer Singh and Deepika Padukone.
The cast and crew including Ranveer and Deepika are expected to attend the premiere. Woohoo!
One last movie for @RedSeaFilm we are going to present the wWorld Premiere of 83 which sees Ranveer Singh playing cricket Kapil Dev. How's that!

— Kaleem Aftab (@aftabamon) November 29, 2021
You can book your tickets here. Some of these are priced for as little as SAR40 – that's lesser than a regular cinema ticket.