Latest
Lionel Messi Is Heading To Saudi This Month To Visit The Country's Biggest Tourist Attractions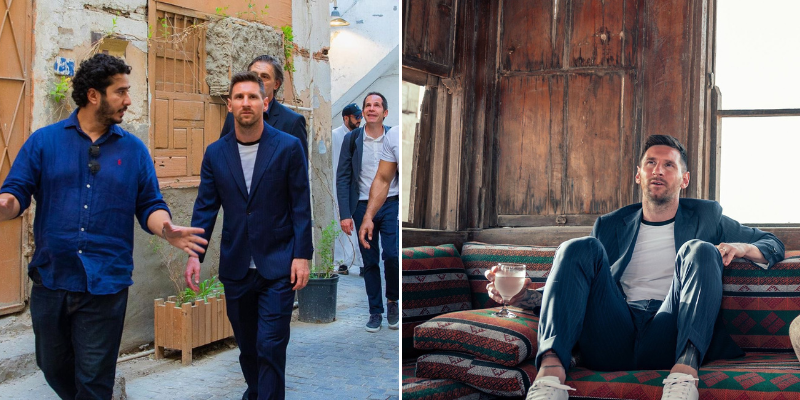 World Cup champ Lionel Messi will be gracing the Kingdom of Saudi Arabia once again, but this time not to play a match but rather to explore the touristy sites of Saudi Arabia.
Ahmed Al-Khateeb, the Minister of Tourism for Saudi Arabia, shared a tweet about this, and yes, everyone is wondering which places he'll be visiting as Al-Khateeb hasn't specified that.
I am happy to welcome our Tourism Ambassador and star Lionel Messi and his family and friends this month on his second visit to Saudi to enjoy our most beautiful tourism destinations, connect with our people and enjoy unique experiences! @VisitSaudi pic.twitter.com/GCpX6JLAVu

— Ahmed Al Khateeb أحمد الخطيب (@AhmedAlKhateeb) March 8, 2023

The PSG player and his entourage are expected to visit the country later this month.
They were here in May last year for the Jeddah Season and visited Jeddah's historic Al-Balad site, among others.
It's worth pointing out that Messi is an ambassador for Visit Saudi, the tourism ministry's promotional brand. With Messi being the centre of everything since the World Cup, those sights that he'll visit will definitely be thronged by tourists for months, or maybe years, to come.