Latest
Making History! Saudi Arabia To Send Its First Female Astronaut To Space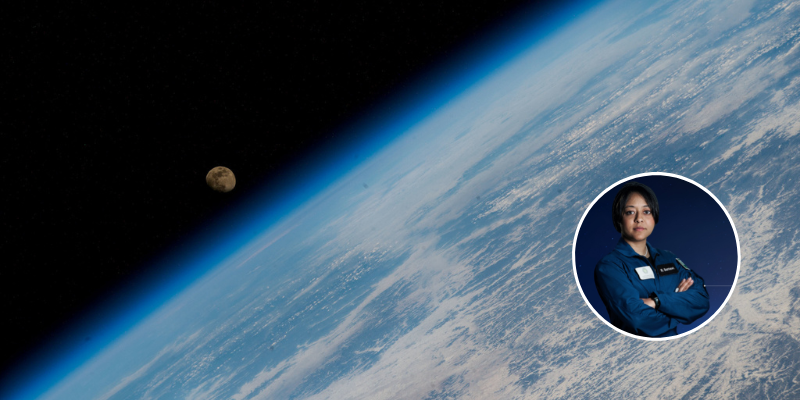 For the first time ever, a Saudi woman will be heading to the International Space Station (ISS) in 2023! Rayyanah Barnawi and Ali al-Qarni will join the crew of the AX-2 mission, part of the Kingdom's Vision 2030, to take part in some out-of-this-world exploration and research.
The duo will be taking off on a space flight from the United States.
تعرّف على رائدة الفضاء: ريّانة برناوي
السعودية #نحو_الفضاء

Meet the astronaut: Rayyanah Barnawi
Saudi Arabia Towards Space pic.twitter.com/o5qMWYJUwF

— الهيئة السعودية للفضاء (@saudispace) February 12, 2023

In addition to Barnawi and al-Qarni, Mariam Fardous and Ali al-Gamdi will also be trained to prepare for the mission, which is backed by the Saudi Space Commission, the Ministry of Defense, and other partners.
In a statement, Eng. Abdullah Bin Amer al-Swaha said that the space programme was designed to help build up scientific capabilities, attract talent, and inspire people to study science, technology, engineering, and mathematics.
Know more about the first mission of the Kingdom's Astronaut Program.
It is a mission in which we conduct experiments and research for humanity and reflect the aspiration of every citizen on the land of this country.
Saudi Arabia Towards Space 🇸🇦 pic.twitter.com/Ur2UxlbQrb

— الهيئة السعودية للفضاء (@saudispace) February 12, 2023

Al-Arabiya English quoted Dr. Mohammed Bin Saud al-Tamimi as stating that this mission will make the Kingdom one of the few countries to launch two astronauts from the same nation into space at the same time!
The Saudi Space Commission dropped a new video on its Twitter account to mark the announcement. Get ready to witness history in the making!
ارفع راسك..
السعودية #نحو_الفضاء

Raise Your Head..
Saudi Arabia Towards Space. pic.twitter.com/V5Tod5Yfnj

— الهيئة السعودية للفضاء (@saudispace) February 12, 2023