Latest
Man Who Inappropriately Touched Woman In Viral Video Has Been Arrested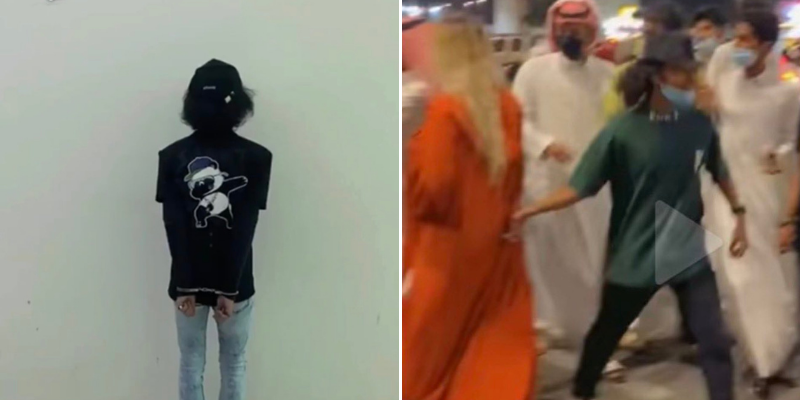 A video went viral over the weekend in which a man was seen sexually harassing an abaya-clad woman in public. The incident took place in Taif and had shocked many.
The man has now been nabbed by the authorities.
#متحرش_الردف نبي تم القبض 😱 pic.twitter.com/A4s8Hu4tr1

— bndrt95 (@bndrt95) September 25, 2021
The perpetrator was identified as a local who's in his 20s by the Ministry of Interior.
الحمممدالله 🤍🤍🤍🤍 pic.twitter.com/ryOQLOEtT6

— So? (@_soamii) September 25, 2021

The Ministry stated that a person who commits such a felony faces a maximum sentence of two years in prison and a fine of 100,000 riyals. Repeat offenders have an increased jail term of five years and a fine of 300,000 riyals.