Latest
Only Saudis Will Now Be Able To Work In Malls In Saudi Arabia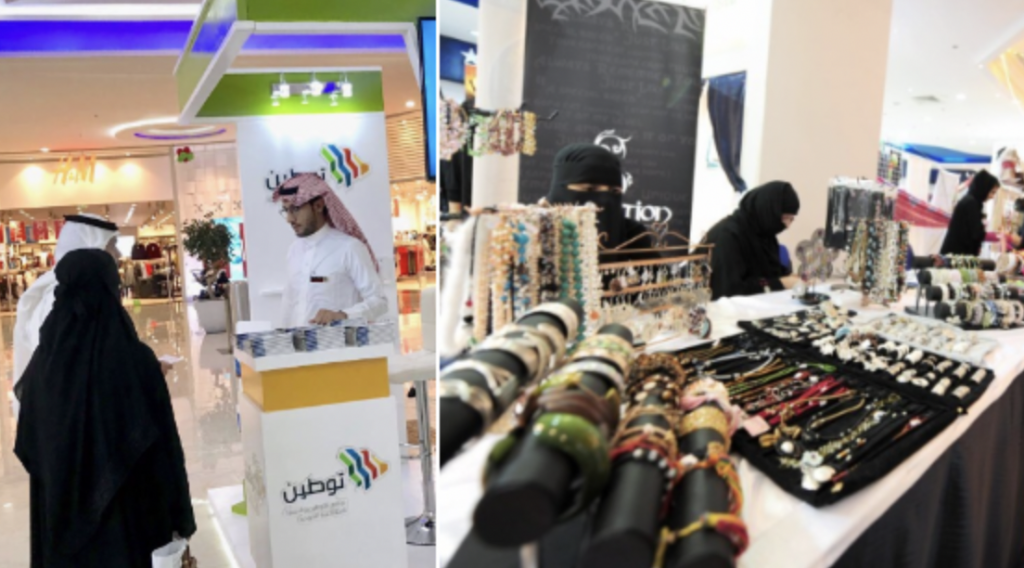 A major decision when it comes to employment – and shopping malls – in Saudi Arabia.
Only Saudis can now be employed in shopping malls in Saudi Arabia
The decision came into force on Wednesday across the Kingdom and follows a ministerial decision to give 100 percent of jobs to citizens in regards to all activities and professions in malls as well as at mall management offices.
A few positions are still exempted
The exempted activities and professions include cafes and restaurants, where the rate of Saudization shall be 50 percent and 40 percent respectively – as well as hypermarkets and supermarkets.
The professions that are excluded from 100 percent Saudization are cleaning work, loading and unloading, maintenance of recreational facilities, and barbershops.
However, the percentage of non-Saudi staff should not exceed 20 percent of the total workforce at the mall
There should also be identical uniforms for the workers.
The ministerial decisions, which are expected to create jobs for 51,000 Saudis.
To ensure the implementation, authorities went on field tours in Riyadh yesterday
#*تغطيات_إعلامية* |
#*يحدث_الآن*
تزامناً مع بدء تطبيق قرار توطين المجمعات التجارية " المولات" مدير عام فرع الوزارة بمنطقة الرياض د . محمد بن عبدالله الحربي يرافق الفرق الرقابية بالرياض في جولاتها الميدانية على مجموعة من المولات للتأكد من مدى التزام اصحاب المنشآت بقرارات الوزارة pic.twitter.com/4yL0ojj5zN

— د.سعود صالح المصيبيح (@269saud4) August 4, 2021
This is all part of Vision 2030
أبناؤنا على قدر الثقة.#توطين_عقود_التشغيل_والصيانة#مكملين_توطين pic.twitter.com/oOnTfxSNUb

— وزارة الموارد البشرية والتنمية الاجتماعية (@HRSD_SA) July 8, 2021