Latest
Over A Dozen New Adventure Sports Have Been Brought To Saudi For The Very First Time At Jeddah's Ritzy Yacht Club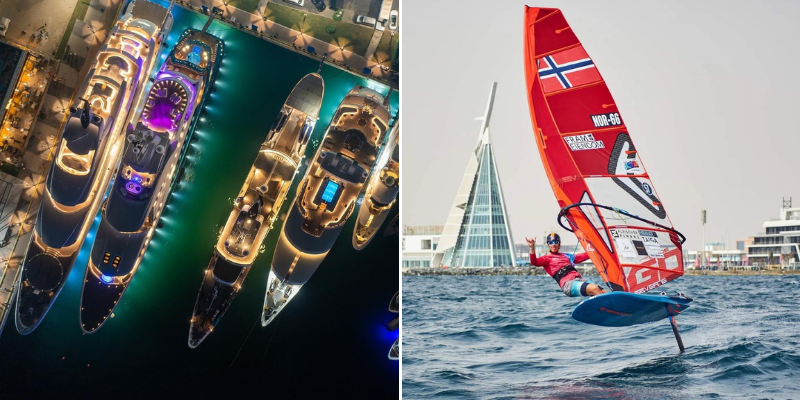 Like layers of onion slowly peeling one after the other, new experiences are being added to the Jeddah Season roster with each passing day keeping us busy weekend after weekend. The newly opened Jeddah Yacht Club has added a slew of experiences in the past few and some of these are being done for the very first time in Saudi.
Let's start with the elephant in the room that is the talk of town – shark cage diving.
We all know the Red Sea is teeming with sharks, but this is probably the first time you'll get to see one up close.The ticket is pricey though costing an eye-watering SR 1,285.
View this post on Instagram
There's a host of different foiling experiences that you can try with prices ranging from anywhere between SR200 to SR300.
View this post on Instagram
You can even ride the seas like a dolphin on a Seabreacher.
View this post on Instagram
If yachts are your thing then the Volvo yacht experience has to be on your Jeddah Season bucket list.
View this post on Instagram
Ever ridden an amphicruiser? If you haven't yet, you can now. Right here in Jeddah.
View this post on Instagram
Tickets for all of these like all the other Jeddah Season experiences can be bought on the TicketMX website.