Latest
Pilgrims Can Now Land At Any Airport In Saudi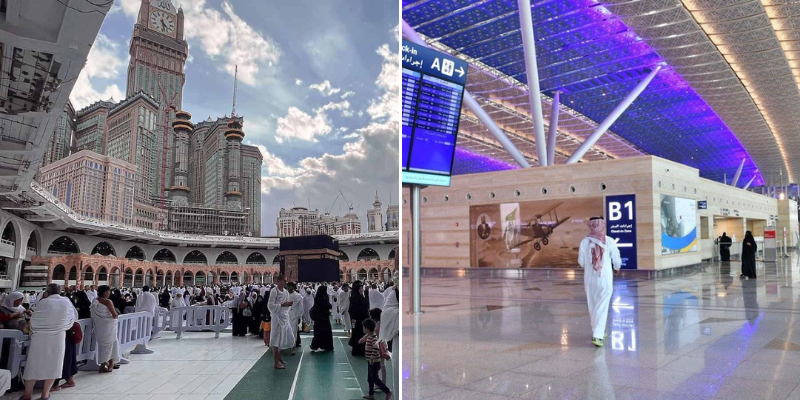 Saudi Arabia is in a phase where it's almost like you wake up every morning and there's news of how the kingdom has made things easier for tourists. Just days after announcing a free 4-day stopover visa, the kingdom has now allowed pilgrims to land in Saudi Arabia through any airport they want.
A circular by the General Authority of Civil Aviation (GACA) has issued an official order to airlines, both domestic and foreign, to allow pilgrims to land in any of the kingdom's airports.
GACA has also replied to a user on Twitter, confirming the same.
Hello, the umrah visitors can come through the international airports in the kingdom's on saudi and foreign airlines. We are glad to serve you💙

— العناية بالمسافرين (@GACACare) February 14, 2023

The circular also states that "failure to comply with circulars issued by GACA is an explicit violation of the government's orders. Legal procedures shall be initiated against violators, who will be held responsible."