Latest
Saudi Arabia Is Offering Direct Entry To All Single Jabbed People From Anywhere In The World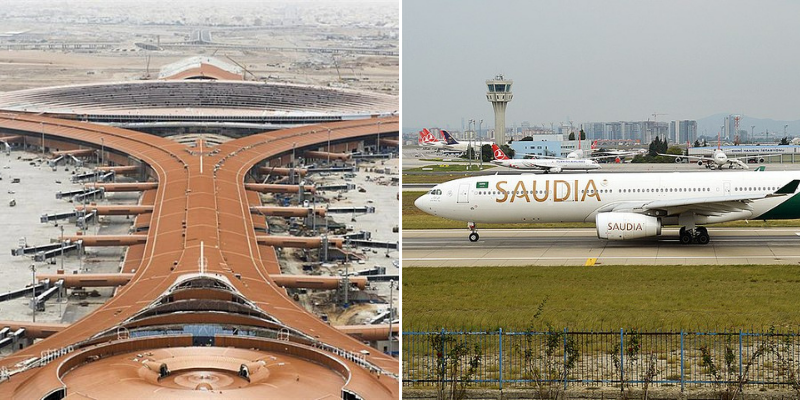 Saudi Arabia has declared that starting from 1 a.m. on Saturday, December 4, all those who've taken at least one dosage of the COVID-19 vaccination from within the Kingdom would be allowed direct entry from any country. The MOI has announced this last night on their official Twitter handle.
السماح بالقدوم المباشر من جميع الدول لمن تلقى جرعة واحدة من لقاح كورونا داخل المملكة مع حجر صحي مؤسسي لمدة (3) أيام. pic.twitter.com/6O093auBVi

— وزارة الداخلية (@MOISaudiArabia) November 27, 2021
Travelers will, however, have to spend three days in institutional quarantine upon their arrival.
There's been a slew of updates this past week, a major update was one that allowed direct entry for travelers coming from Indonesia, Pakistan, India, Egypt, Brazil and Vietnam. It was stipulated that they did, however, have to go through mandatory institutional quarantine of 5 days upon arrival.
Direct flights, however, remain canceled for the southern African nations amid the Omicron variant outbreak in the region.
#GACA directs airliners to suspend flights from 7 countries. pic.twitter.com/ge07ER7eCz

— هيئة الطيران المدني (@ksagaca) November 27, 2021
As we write this piece the MOI added another seven African countries to the banned list.
تعليق السماح بدخول المملكة لغير المواطنين، من القادمين مباشرة وغير مباشرة من دول (جمهورية مالاوي، جمهورية زامبيا، جمهورية مدغشقر، جمهورية أنغولا، جمهورية سيشل، جمهورية موريشيوس، جمهورية جزر القمر) وإليها. pic.twitter.com/BKL53e93Hw

— وزارة الداخلية (@MOISaudiArabia) November 28, 2021