Latest
Saudi Arabia To Become One Of The Most Visited Countries On The Planet In 2023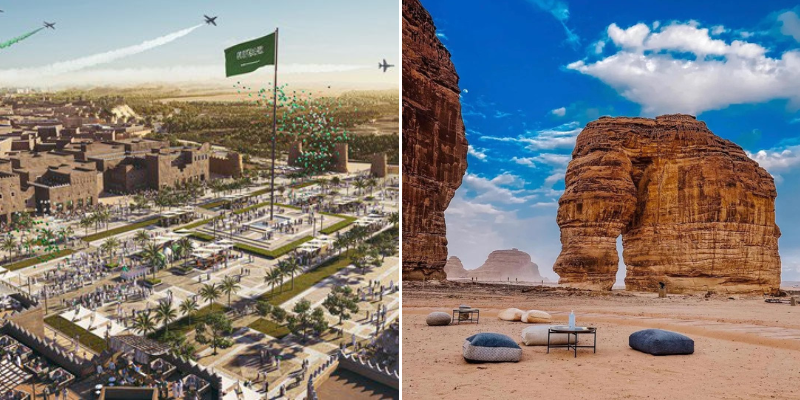 Saudi Arabia anticipates a significant rise in the number of tourists now that it has the new stopover visa—the first of its type in the world—under its belt, which grants travellers a free 96-hour visa to the Kingdom.
According to a report in the Gulf News, the Kingdom is expecting 25 million foreign tourists in 2023! This will propel it into the top twenty of the most visited countries on the planet.
Just to put the 25 million in perspective, last year's tourist numbers were at 16.5 million, according to Saudi Minister of Tourism Ahmad Al-Khatib.
Al-Khatib, while addressing a monthly online meeting on tourism performance, said the number of jobs provided by the tourism sector in Saudi Arabia reached 880,000.
To handle the enormous increase in international tourists, the number of jobs in the sector is anticipated to increase further. There are also a number of hotel developments in the pipeline, with 700,000 new hotel rooms expected to be fully functional by 2030.
With the huge number of events happening and new sites for tourists being added with each passing month, Saudi Arabia is clearly giving tourists reasons to visit again and again. And, they won't even have to pay for a visa if they opt for the stopover one!
Our new 96-hour Stopover Visa is a landmark step for Saudi tourism, opening up Saudi to more international visitors than ever, and ensuring visitors can enjoy all that Saudi has to offer. #SaudiStopoverVisa pic.twitter.com/M8qK94BsRe

— الهيئة السعودية للسياحة (@SaudiTourism) January 30, 2023