Latest
Saudi Arabia's SFDA Approves Pfizer's Vaccine For Children Ages 5 To 11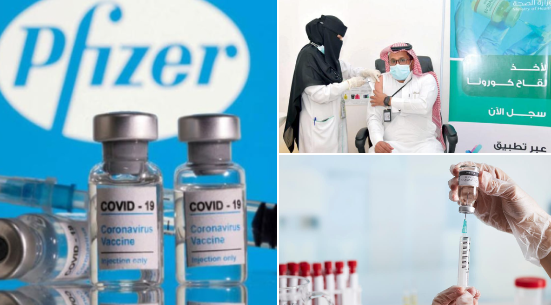 Saudi Arabia's Food and Drug Administration (SFDA) has announced that they have approved Pfizer's COVID-19 vaccine for children ages 5 to 11. The move comes after Pfizer submitted a formal request for approval from the SFDA.
#الغذاء_والدواء توافق على استخدام لقاح "فايزر" للفئة العمرية من 5 إلى 11 سنة، وذلك بعد استيفاء الشركة الصانعة المتطلبات التنظيمية الخاصة.https://t.co/hRFR5t5qrU pic.twitter.com/NYRxQCcnNw

— هيئة الغذاء والدواء (@Saudi_FDA) November 3, 2021
The anticipated return to school of under-12s was postponed till further notice last week in the kingdom. A vaccine roll-out for that age group could pave the way for the resumption of classes.
The Pfizer vaccine has also been cleared for a rollout for children ages 5-11 in the United States as the Centers for Disease Control and Prevention endorsed it just days after receiving FDA approval.