jeddah
Saudi Boxer Ziyad Almaayouf Takes The Win At His First Pro Fight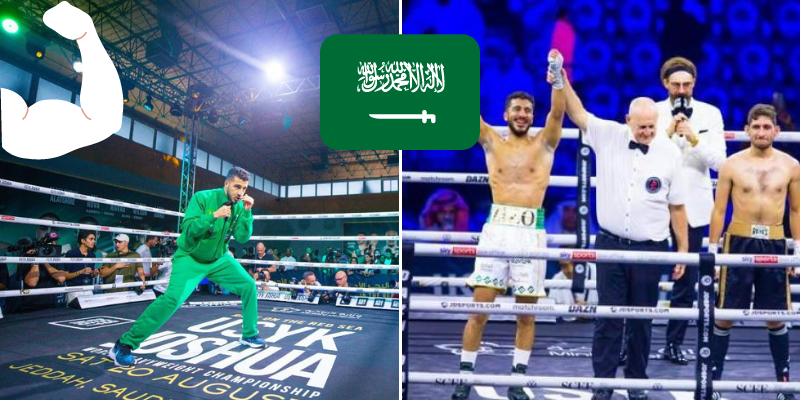 In his Rage on the Red Sea debut, Saudi boxer Ziyad Almaayouf took the win against opponent Alfredo Alatorre
View this post on Instagram

This is the first win Ziyad, more popularly known as Zizo, has gotten in the pro leagues. He defeated Alatorre with an outstanding BIG knockout on the first-round KO.
The match was part of the ongoing Rage on the Red Sea boxing matches that feature boxing legends Oleksandr Usyk and Anthony Joshua
View this post on Instagram

Boxers from other countries like the UAE, USA, Mexico, France, China, and many more have gathered to parttake in the matches. This was a BIG win for Zizo, who has definitely made Saudi proud!