Latest
Taif Is Hosting A Great Summer Festival And It Is So Worth The Road Trip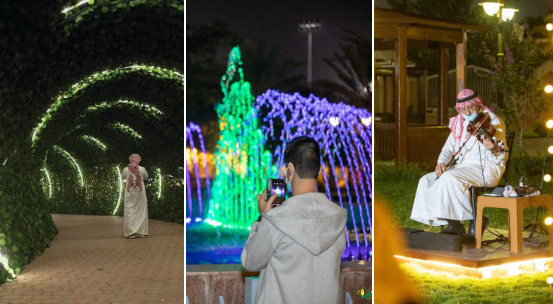 Taif, just a two-hour drive from Jeddah, is one of the most beautiful cities in Saudi Arabia and is currently hosting a lot of summer activities.
These are part of the 'Saudi Summer' program launched by the Saudi Tourism Authority
Zaha Al Taif is being held in Al Faisaliah Park in Taif beings together culture and entertainment by offering different activities and stations, music, as well as a unique shopping experience, with a variety of traditional and local hand-made organic products.
#زهى_الطائف
🎸🎺🎼 pic.twitter.com/S3H1W9bJwL

— Saif Alzaeem 𝟞𝟚🏆 (@Saif_Alzaeem) August 3, 2021
The Zaha Al Taif event is also a GREAT place to pick on some great local produce as Taif is known for a lot of great agriculture. Also, honey!
Zaha Al Taif will go on till the 21st of September.