Feature
Thanks To This Project You'll Soon Be Able To Get From Riyadh To Jeddah In A Jiffy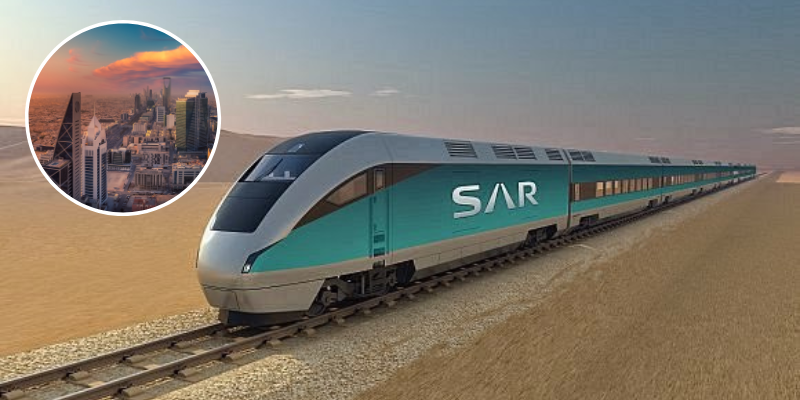 Jeddah and Dammam both have their own unique attractions that prompts frequent commute between the two cities. People actually come from all over the world to Jeddah, as the city is close to two of the most holy sites in Islam. With this upcoming project, commuting across the country is going to be MUCH easier 🙌
The Saudi Landbridge Project is underway and connects Riyadh and Jeddah via train
The #Saudi #Landbridge Project is one of the biggest in the region that involves the #construction of 950km of a new line between #Riyadh and #Jeddah and another 115km of #track between #Dammam and #Jubail. pic.twitter.com/KfC5xrg48Y

— Asif Shafique (@mmasief) November 29, 2022

Part of the Saudi Railways Organization's railway expansion programme, this project is one of the biggest in the region with an estimated investment of $7 BILLION! It consists of of 950km of a rail between Riyadh and Jeddah.
It will also feature another 115km track between Dammam and Jubail 🚆
Saudi landbridge project
connects the country's east and west#Saudi_Arabia#bridge #land_bridge#The_Levant_News pic.twitter.com/5oeMX5kMqn

— TheLevantNews (@thelevantnewsEN) June 21, 2022

The route from jeddah to Riyadh would include a passenger train – 6 hours  and Freight train – 12 hours.  Dammam to Jubail's passenger train would be 1 hour and a freight train would be around 3 hours.