Latest
The 5 Best Glamping Spots In Riyadh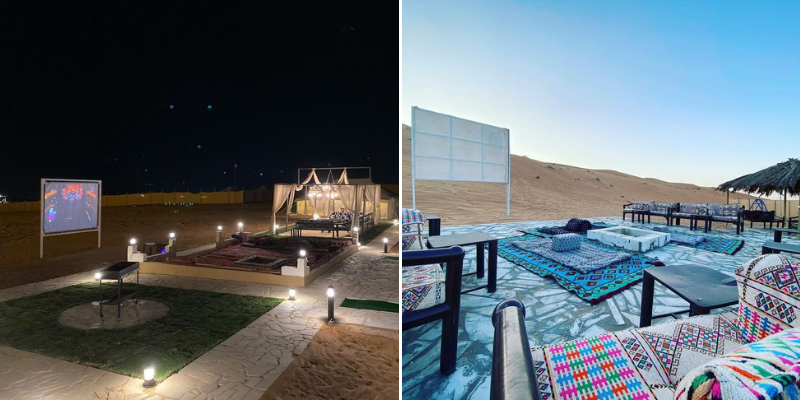 The weather is not going to get better than this, so now is the time to finally go on those glamping trips you've been inevitably postponing.
Maha Al Reem Camp
The tents have a mini-fridge, television, private BBQ and fire pit on a spacious patio, and other amenities. They've got a host of activities to keep you busy including a very cool shooting range.
View this post on Instagram
Hayat Al Reef
These camps are pretty huge so your friends and extended family can tag along as well. They've even got a large screen with a projector here – watching a movie in the quiet of the desert is an experience that you'll cherish for a long time after this.
View this post on Instagram
Dim Light
The kids are going to love this as they'll have a host of games to play here. You may retire to your comfortable nomad-style tent for a nice night's sleep after a long day of games, BBQ, and just plain lounging beneath the stars.
View this post on Instagram
Times Camp
This secluded spot offers a desert stay that's surrounded by undulating sand dunes and has some of the best sunsets to be had near Riyadh. Like most other camps on our list, this too is huge. For most of us in Saudi, camping is an experience not to be had when we're less than 10 people and that's why the large size.
View this post on Instagram
Rozana Camp
The camp is located in an enviable spot that boasts of perfect sand-dune vistas under an inky star-filled sky. The camp is beautifully laid out with all the amenities to be had at a glamping site.
View this post on Instagram