Feature
The Internet Is Overflowing With The Coolest Pictures of Jeddah Season's 'City Walk' Attractions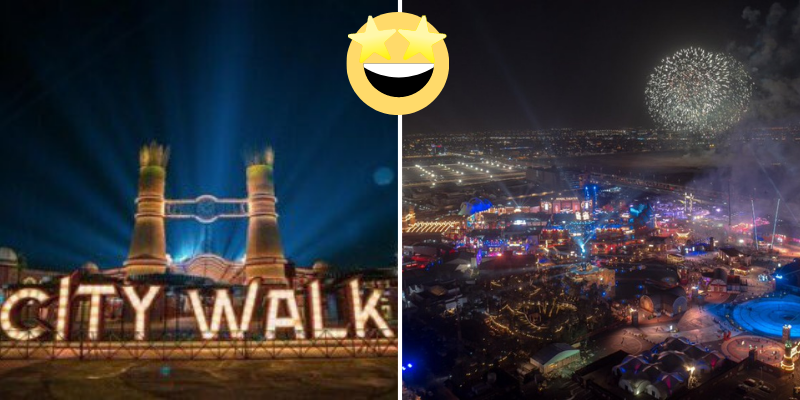 Jeddah Season has been nothing but a success since its launch but City Walk has been the talk of the season and thousands are flocking for the coolest pictures
City Walk includes nine different villages for all kinds of visitors: The Entry Village, Food Hall, Fashion Village, Splash, Horror Village, Jeddah Live, Adventure, Waterfall and the Anime Village. Each place has its unique attraction, such as the Fashion Village that has a live graffiti station where artists can paint on the wall together! No wonder everyone's running to visit these cool places, and these pictures will honestly make you want to go ASAP.
View this post on Instagram

The costumes are just perfection!
🎊 The #JeddahSeasons festival in Saudi Arabia, welcomes our new "Jeddah balloon" to the "CityWalk" site!

🎈 Let's go for 60 days of festivities until July 15th!

A huge thank you to @Sela, the event's organizer, for his trust, which makes this 2nd edition even more fabulous! pic.twitter.com/27AbOa0YCS

— AEROPHILE (@AEROPHILE_SAS) May 20, 2022
What a breathtaking view!
City Walk is one of the entertainment destinations of #JeddahSeason; To receive visitors with experiences for the first time in #Jeddah across 9 different regions that will last until June 30, you must visit it 😍👏🏻 pic.twitter.com/YCiMjApESF

— Khalid faris (@khalid_f14) May 20, 2022
It looks like this guy had a great time!
Look: Jeddah Season 2022 launched the activities of the world's famous Japanese "Anime Village" in the "City Walk" zone, which includes many Japanese shows, cultural events and art concerts in the presence of Japanese personalities and many fans of the international anime event. pic.twitter.com/MkR3iiGjpH

— Shahid Rao (@mohmi_rao) May 21, 2022
Jeddah's very own little Japan.
City Walk Jeddah✨@jeddah_events1 @Jeddahseasonsa pic.twitter.com/oqPbjSo14x

— Sos👩🏽‍⚕️ (@ilj0a) May 25, 2022
If you're in for the spooks, then the Horror Villiage is a must-visit.
#jeddah_season ، #City_walk ❤️‍🔥 pic.twitter.com/vtzMDzLehI

— سَارآ. (@Sarahj_96) May 25, 2022
Looks like a movie.