Latest
The Superfast Jeddah Racetrack Is Now On The F1 Video Game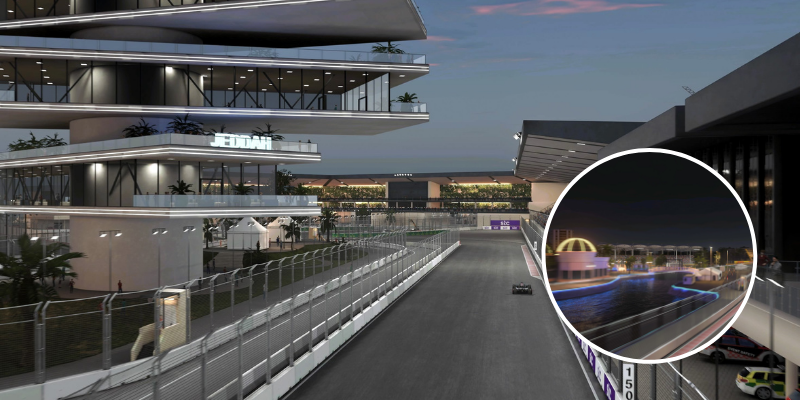 The Jeddah Corniche Circuit has been included on F1 2021, the official video game of the 2021 Formula One and Formula 2 Championships. While the track wasn't included when the game was released, the developers have added the track as part of an update.
What's more, they've even released a virtual tour of the lap from the game. Watch it here:
Welcome to Jeddah Corniche Circuit in #F12021game 🇸🇦

Ahead of the pros, be among the first to race the fastest street circuit in the @F1 calendar 🚀

Available now as a free update for all players on Xbox, PlayStation, and PC 🎮

Full update details 🔗 https://t.co/coVvRZyWMo pic.twitter.com/747IVx9ZPF

— Codemasters (@Codemasters) November 15, 2021
All eyes are on Jeddah now as the penultimate race of the 2021 Formula One calendar takes place in just over two weeks.
The Jeddah Corniche Circuit, which runs along Jeddah's picturesque seaside, is billed as the 'fastest street circuit' on the Formula One calendar, with Formula One vehicles estimated to reach speeds of over 250 kilometers per hour.
The track is also the second-longest on the Formula One calendar, second only to Spa-Francorchamps. Carsten Tilke, the son of renowned circuit designer Hermann Tilke, is credited with the track design.