Latest
The Viral 'Where Is Messi' Saudi Fan Is Rooting For Argentina In The Final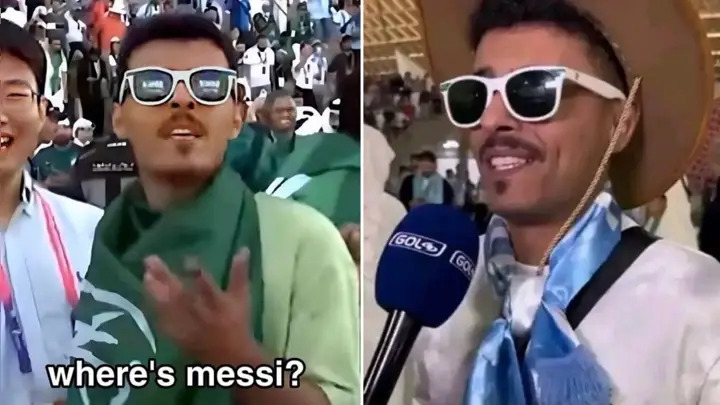 Saudi fans were among the most prominent this world cup, but no one probably made waves on social media like the one who asked "Where is Messi" on live TV and started searching for him in his pocket. The "Where is Messi?" fan has now surprisingly become an Argentina supporter and is rooting for them in the final.
Just to provide some background, the guy was asking "Where is Messi" after Saudi Arabia pulled one of the biggest upsets in the world cup by defeating Argentina 2-1.
Where is Messi?

Has anyone seen him?

These Saudi fans have not. @StoolFootball pic.twitter.com/x17SlL5iWg

— Barstool Sports (@barstoolsports) November 23, 2022
He was recently interviewed while sporting his signature eyeglasses and an Argentina scarf outside the Lusail Stadium on Tuesday.
Men misye 😂😂
Where is Messi?
Vamos Argentina 🇦🇷🇦🇷 pic.twitter.com/Qw0GKnVJeR

— US Polo (@RFleurisson) December 14, 2022

The final that's due to take place this Sunday will be Messi's last world cup match, and he'll probably have the "Where is Messi?" guy rooting for him in the stands.