Latest
The World's Most Expensive Car Is On Display At The Riyadh Car Show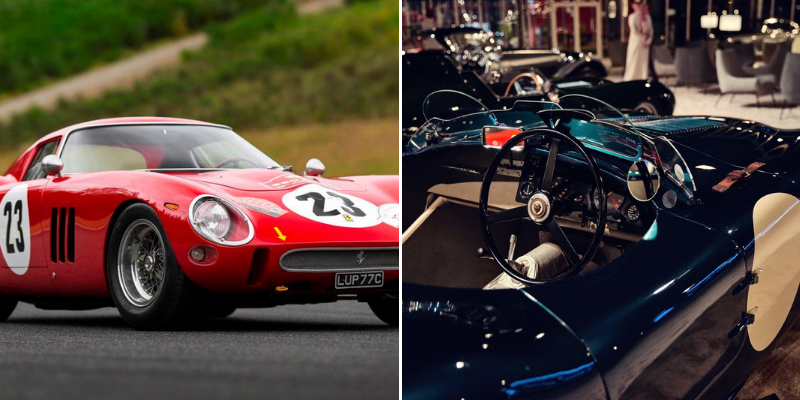 Riyadh Season is currently hosting the Riyadh Car Show that's being billed as the biggest car show in the Middle East. From endless gas-guzzling rare classics to exotic supercars, they've packed quite a lot to lure car-enthusiasts from around the region to take that flight to Riyadh.
H.E. @Turki_alalshikh, HRH Prince Mohammed bin Abdulrahman bin Abdulaziz, Deputy Governor of Riyadh Region, and HRH Prince @KSAF_SAMF present the GUINNESS world record holder for the biggest LEGO #F1 car at today's opening of Riyadh Car Show! 🏎🇸🇦#OvertakeTheFuture https://t.co/WBMq5H6mkj

— F1 stc Saudi Arabian GP (@SaudiArabianGP) November 18, 2021
But wait, there's more.
Among the various cars on display, one stands out as it is said to be the world's most expensive car. the Ferrari 250 GTO is estimated to be worth between SR200 and SR300 million.
PETROL HEADS & MULTI-MILLIONAIRES TAKE NOTE
1962 Ferrari 250 GTO sold at auction $48.4 million. Sat, August 25, at RM Sotheby's auction, Monterey USA, setting the world record for the most expensive car ever to be sold at auctionhttps://t.co/GgiNb8B6Ov @MannersPR #RT pic.twitter.com/kaMiKDOkM5

— Rosetta Publishing (@RosettaCom) August 28, 2018
The car show is also hosting the Pagani Museum here – this is the first time that the Italian carmaker is holding it in the Middle East.
At the Riyadh Car Show 2021 #Pagani celebrates ten years since the launch of the first Pagani Huayra;
From the 18th to 28th of November, visitors will get the chance to see the most iconic Huayra examples on display at the Seven Concours pic.twitter.com/8ign3BHaHh

— Vincenzo Borgomeo (@VikyBorgomeo) November 11, 2021
At the Riyadh Car Show, three cars are set to debut for the first time, including the formal reveal of a Ferrari that has been in the works for some time.
Mono R is heading for Saudi Arabia for the 2021 #riyadhcarshow 🛫

It's the first time Mono R has set foot in Saudi Arabia, catch it at the show 18-28th November 🇸🇦 pic.twitter.com/Q6QKreBZNy

— BAC (@discovermono) November 18, 2021
The "Scuderia Ferrari" event will take place on November 26-27, with Formula 1 professional drivers likely to attend. If you miss those F1 drivers here, you can always catch them at the F1 race in Jeddah on December 5th.
معرض السيارات🇸🇦❤️🔥 pic.twitter.com/l5FcBiFRSA

— TURKI ALALSHIKH (@Turki_alalshikh) November 19, 2021
The organizers are giving the opportunity to owners of classic cars to sell their cars at an auction that will be overseen by Silverstone, a British auction firm.
View this post on Instagram
The Riyadh Car Show will run from 4 to 11 p.m. daily till Nov. 28. Tickets are SR150 ($40). You can grab the tickets here.