Feature
These Pictures Of Makkah Show A Totally Greener Side Of The City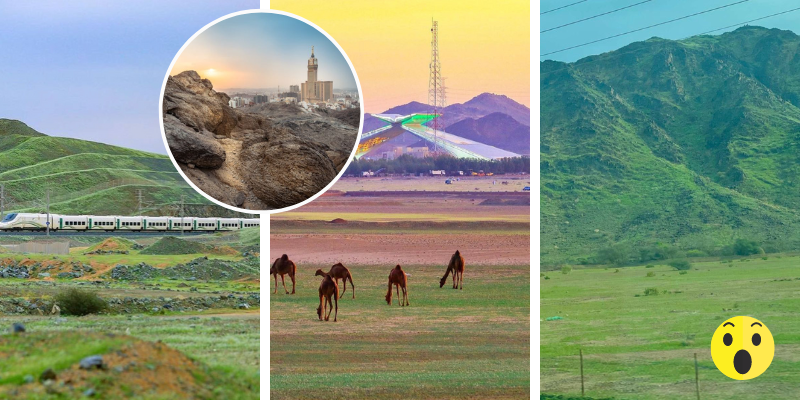 Makkah witnessed quite the heavy rainfall these past weeks, and people were posting all about it. Pilgrims in Haram got to enjoy the cool rainfall as it poured down on the Holy Kaaba.
Makkah's mountains have transformed to a luscious green after the monsoon season
View this post on Instagram
What was formerly dry sand and desert, has now become green valleys of fields and beautiful green mountains!
This video was circulating all over social media as Makkah showed off its new grassy fields
Video: Mountains in Makkah covered with greenery after the recent rains.. pic.twitter.com/oHDpaVpgwl

— The Holy Mosque's (@theholymosques) January 7, 2023
Makkah looks so different now! 😱
The mountains turn to green after recent rains in Makkah-Jeddah. pic.twitter.com/tT6tq771qq

— The Holy Mosque's (@theholymosques) January 6, 2023