Feature
This Group Of Pakistani Bikers Are Riding Their Way To Umrah!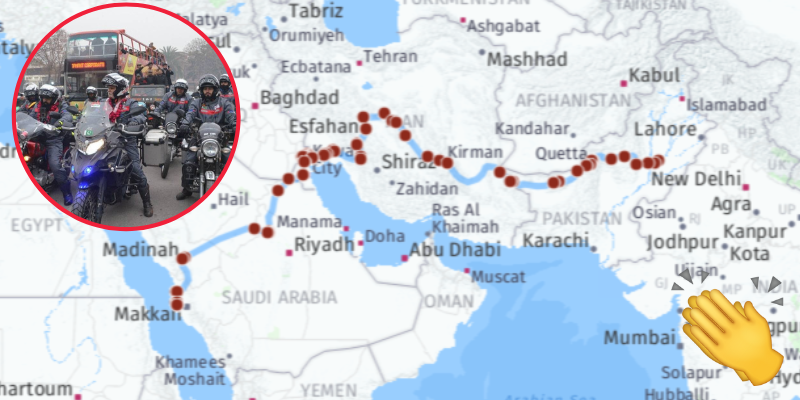 What a spectacular way to start 2023! 25 bikers based in Lahore,Pakistan have set out on what looks like the coolest adventure of the year. These bikers are planning to ride all the way from their hometown of Pakistan to the Kingdom of Saudi Arabia to perform Umrah 🙌
Their journey started this past Friday and will cover a total of 14,000 kilometers!
25 Pakistani bikers' begins 14000 KMs ride to Saudi Arabia to perform Umrah pic.twitter.com/pfbqfZ4qtK

— Cars Enthusiasts Pakistan (@CarsEnthusiast1) January 7, 2023

The Tourism Development Corporation of Punjab (TDCP), were present at Qaddafi Stadium, Lahore to inaugurate the bikers' journey. The group told the public that their motive behind this long trip is to promote peace, friendship, and brotherhood ☺️
They'll cross through a total of 6 countries 🙌
Pakistani Bikers Group leaves for Saudi Arabia to Perform Umrah pic.twitter.com/r2qc0LbyZd

— upfacts pakistan (@UpfactsPAKISTAN) January 7, 2023

The lengthy journey will begin from Pakistan, where the bikers will then make their way to Iran, the United Arab Emirates, Saudi Arabia, Kuwait and Iraq.